---
The Top 10 Best Sewing Classes in Leeds are:
Sewing Lessons at School of Sew
Sewing Classes at Fabrics For All
Busy Bee Sewing Classes at Honey Pottery
Sewing Classes at Sew Perfectly
Sewing Classes at Sew
Sewing Classes at The Sewing shed
Urban Retreat at Sew Different
Stitch Club at Simply Stitch Studio
Sewing Classes at Rivers MEET
---
Sewing Lessons at School of Sew
Location: Farsley (Leeds)
Founded in 2016, School of Sew takes a unique approach to teaching traditional sewing skills to people of all ages. Its co-founder Nicola Lee uses her 30 years experience of in the sewing industry to ensure the art of sewing is taught to as many people as possible.
Prioritising flexibility, their sewing lessons can be customised to suit your specific needs. They encompass the entire sewing spectrum – curtains and blinds, dressmaking and fashion, or accessories and gifts. All their courses and lessons are tiered according to your ability level, so there's something for beginners, intermediates, and sewing veterans.
The lessons and courses are limited to a maximum of 6 scholars per session, so you will have plenty of guidance to help you on your sewing journey.

---
Sewing Classes at Fabrics For All
Location: Armely (Leeds)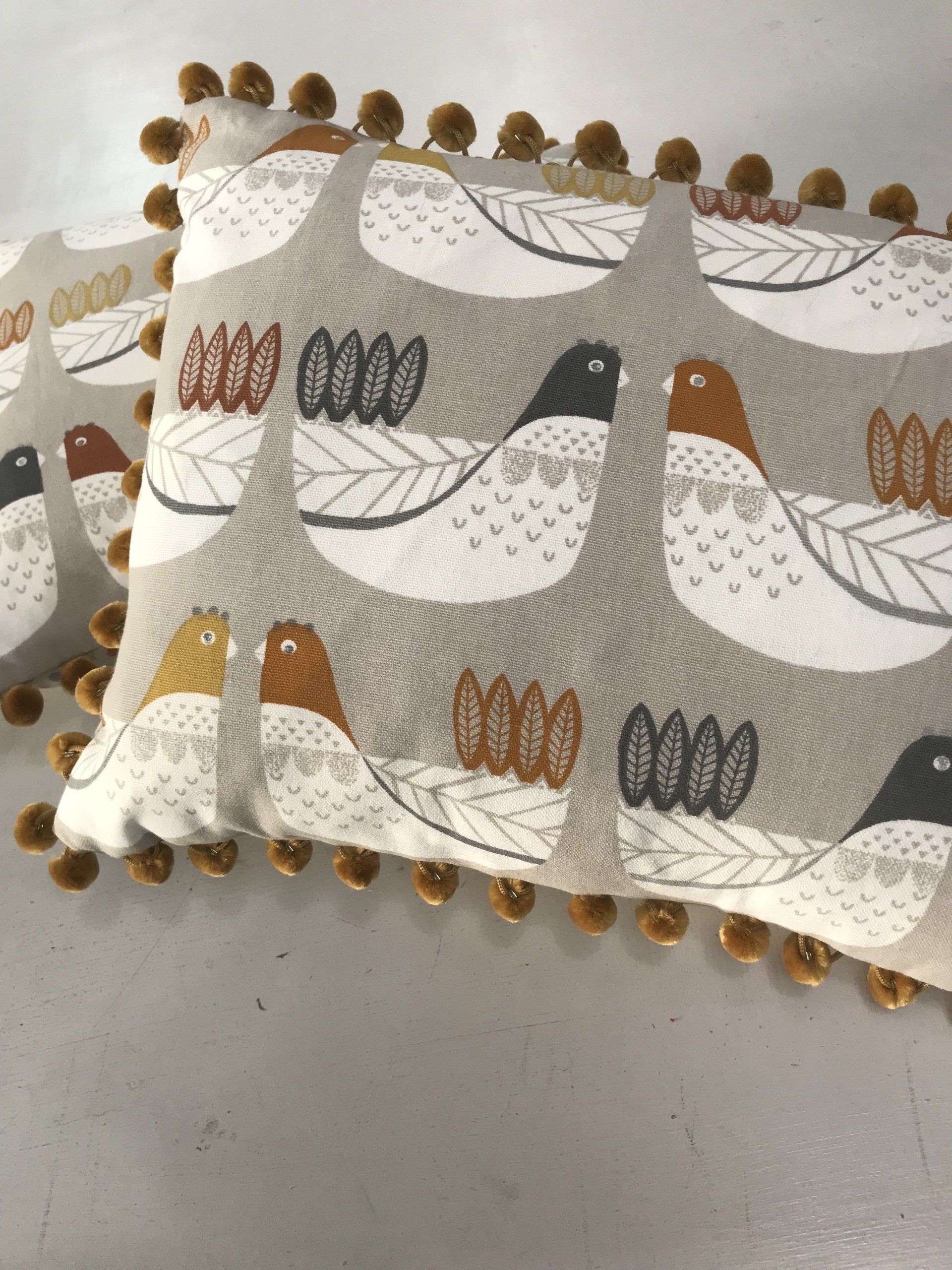 Next in our guide to the best sewing classes in Leeds is Fabrics For All. To say these guys are au fait with fabrics is an understatement – they positively live and breathe cotton, polyester, corduroy, satin, you name it! What's more, with so many positive testimonials, their sewing classes are sure to be of a premium standard.

These sewing workshops are guaranteed to improve your sewing skills, and there is a range of different options to choose from – the beginner-friendly Bag-making Worksop, Quilt as You Go, or a Christmas workshop to usher in the festive season in style! There are a load more courses to choose from so click on the link below to check them out!
---
Busy Bee Sewing Classes at Honey Pottery
Location: Horsforth (Leeds)

It's time to BeeCreative, and head on down to Honey Pottery for their popular Busy Bee Sewing Classes! There's an option for beginners and advanced seamstresses, and all classes are limited to only 5 at your table.

The beginner course will teach you fundamental techniques and help to build your familiarity with the sewing machine. Throughout the course, you will make a Zipped Box Pouch and Tote Bag.

The advanced course builds on the foundation of the beginners class and will teach you how to make a garment from pattern. It covers a range of useful sewing skills, including how to make a zip, sew darts, attach a neckline facing, finish armholes with bias binding, and create and finish a hem.

If this is something that tickles your fancy, why not book at Honey Pottery today?
---
Sewing Classes at Sew Perfectly
Location: Pudsey (Leeds)
After getting her degree in fashion, then running her own successful bridal wear shop, Paula created Sew Perfectly with one clear aim: "to give people the skills, knowledge and confidence to make the things they've always dreamed of making".
At Sew Perfectly on evening and weekend workshops, Paula will teach you how to use and sewing machine, do different stitches, learn the basics of sewing, and get you kick-started on your creative journey. Your workstation will have everything you need to make your new garment! Not only will you learn new skills but you will also have the opportunity to make new like-minded friends.
The studio is welcoming with a warm cosy feel in the winter months but lets lots of natural light in for those sunny days. They also offer free cakes, and hot drinks to ease you into your sewing journey!
---
Sewing Classes at SEW
Location: Croyden Street (Leeds)
Nestled within SHE studios sits SEW, a sewing studio in the inner city town of Holbeck. Resident seamstress Laura Blackwell works there when she's not teaching her students and loves nothing more than to share her skills with others. Sew are happy to tailor their classes to suit the student's needs
They offer a great range of different sewing classes from 'I Know Nothing' for complete novices, to making your very own dress on 'Tuesday Dress Making Class'. In order to get a free lesson just buy a block of six. 'Don't fear the zippers' is for those who know how to sow but haven't quite overcome their fear of the dreaded zipper. So why not join Laura at SEW's beautiful workshop space, hop on a sewing machine, and stitch up a storm!
---
Sewing Classes at The Sewing Shed
Location: Ilkley (Leeds)
The Sewing Shed is situated in an old, idyllic converted chapel in Ilkley, providing a calm and open space for you to let your creative juices flow. Not only can you learn to sew as a complete beginner, but you can also continue to cultivate your craft if you already have experience and learn more advanced skills and techniques.
Whether you require one-to-one or group classes, their experienced tutors have been handpicked especially for their expertise and approach, and are happy to offer you the guidance you need.
The Sewing Shed also offers patchwork, embroider, papercraft and upholstering should you wish to delve into other textiles-based crafts. You can attend weekly classes or workshops and they offer small groups so you can have as much personal tutor support as you need.
---
Sewing Classes at Rivers MEET
Location: Methley (Leeds)
Head down to Rivers MEET if you'd like to enjoy a more relaxed sewing experience. Their cosy, traditional craft cafe offers nourishing locally sourced produce, homemade cakes, wholesome food, as well as a spot of tea and coffee. Not only can you enjoy a wonderful sewin class in a friendly atmosphere, but you can also have a great meal with your family or friends!
Rivers MEETS  also hold a weekly or monthly ladies meet-up or, if your kids require a little fun, they also offer classes for 8-year-olds and over. For adult term time weekly classes run Monday Wednesday, Friday, and Saturday between 9.30 - 11,39. For kids, they run on Monday, Tuesday and Thursdays from 3.30 0 5 pm and offer a great deal on a block of four classes with a drink and snack for only 26 pounds – bargain!
---
Stitch Club at Simply Stitch Studio
Location: East Keswick (Leeds)
Are you looking for somewhere to improve your sewing, learn new skills and meet like-minded friends? Well, with their wonderful Stitch Club, Simply Stitch Studio has got you covered. Come along and bring an old sewing project that you left in a draw or maybe something you are a bit stuck on finishing and need some help from the lovely tutor Nicola. They also offer workshops like 'Zippered purses' Where you can create beautiful purses which would make a lovely handmade gift. Simply Stitch Studio offers the highest quality tuition and plenty of personal attention, making it an easy pick for our top sewing classes in Leeds!
---
Urban Retreat at Sew Different
Location: Cleckheaton (West Yorkshire)
Next on our list of the best sewing classes in Leeds is the fantastic Sew Different, and their popular Urban Retreat. Prepare yourself for s a jam-packed weekend replete with researching different fabrics, cultivating new techniques and, ultimately, designing and making something beautifully unique to you! All levels of experience are welcome, and there will be plenty of help for those new to this craft as well as the more seasoned sewists who have worked on projects in the past.
Before you choose your projects, you will be able to choose your fabrics at the famous Fabwork Mill shop where you can choose your special fabrics. The retreat is taught in small groups of a maximum of ten people where you will be supported in your creative projects. All this will be held in a newly renovated studio, fitted with everything you could need to sew up a masterpiece! What's more, you are close to Yorkshires' scenic countryside, so you can visit the rolling hills and breathe in that fresh northern air.
---
Sewing Classes Stitch and Stitchability
Location: Bardsey (Leeds)
Emma first discovered her love of sewing at a young age, which led to her opening her Etsy store; blending her sewing skills with a love of all things Jane Austen (fitting given her name!). Through designing and making clothes from this era, her skills and confidence in sewing increased, and now she hopes to pass on that passion to others through Stitch and Stitchability. Given the often complex demands of recreating the Victorian style, few teachers are better equipped to teach you the fundamentals of sewing!
---
Need more advice?
Thanks for reading our list of the top sewing classes in Leeds! As you can see there are loads of amazing classes to choose from, so follow your intuition and pick the one that speaks to you. We all have a sewist within us just waiting to get their hands on a needle and thread to create something beautiful!
Take a read of some of our other amazing guides and best round ups below. We're sure you'll find something useful, oh - and don't forget to share the love.