---
The Top 10 Best Crafts Classes in Leeds are:
Fused Glass Workshops at Twice Fired
Craft Workshops at Angels & Butterflies Craft Studio
Wood Workshops at Coleman & Edwards
Craft Workshops at Seagulls Reuse
Jewelry Classes at The Jewellery Makers
Jewelry Courses at Jewellery Workshop Leeds
Glass Fusing Classes at Hannah Stained Glass
Stained Glass Tiffany Course at The Glass Garden
Fused Glass Workshops at JBT Glass
Upholstery Training Courses at Lillian Rose Interiors
---
Fused Glass Workshops at Twice Fired
Location: Summerville Road (Leeds)
Twice Fired is a popular glass fused studio that places an emphasis on making glassworking accessible and fun for everyone. Their workshops are designed for novice and experienced glass artists alike, allowing you to try out a variety of materials and methods.  These workshops will give you the chance to make some beautiful and unique decorations.
There is a minimum requirement of six people and you get to spend two hours creating a unique piece of art for only £45!
---
Craft Workshops at Angels & Butterflies Craft Studio
Location: Main Street (Leeds)

Angels & Butterflies offer a range of craft workshops for children, adults and children's craft parties. Boasting an impressive portfolio of clients, they work with individuals, community groups, charities and corporate organisations. Whether it's Halloween crafts, Jute bag decoration sand art or much more, their website shows an array of amazing craft activities for children and adults.
---
Wood Workshops at Coleman & Edwards
Location: Felnex Close (Leeds)
Founded by Kale Coleman and Gareth Edwards in 2014, Coleman & Edwards is an independent business passionate about making, and teaching the art of premium wood furniture. Their handcrafted furniture has deservedly won awards that are a credit to their sterling workmanship.
Their wood workshops afford you the amazing opportunity to work with one of the UK's most talented Craftsman. Learn to make a Wooden Box crafter with your own hands; perfect as a unique gift or a way to remember a special day – weddings, children's first birthdays or anniversaries. The workshops run all day from 9 am to 5 pm and include lunch in their price. While there you will learn many techniques: how to use a panel saw, surface planner, hand plan Japanese hand saw and many more! They also offer a handmade wooden table workshop and a weekend introduction to woodwork and hand tools workshop. These are all offered as a gift voucher which makes a perfect gift too!
---
Craft Workshops at Seagulls Reuse
Location: Kirkstall Road (Leeds)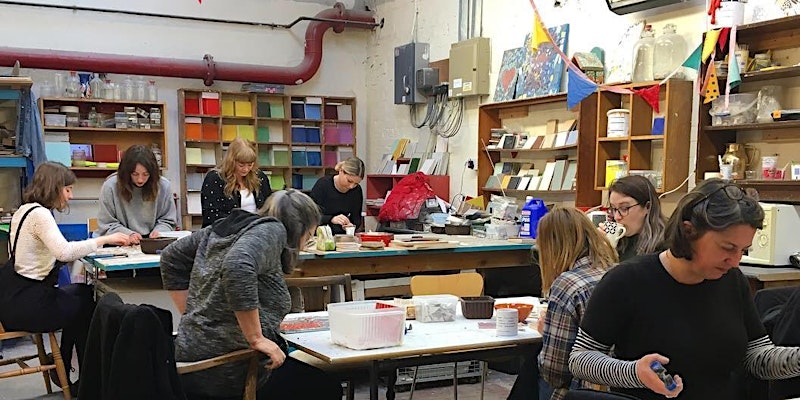 Seagulls is a nationally recognised community enterprise with three chief aims: to allow those from disadvantaged groups access to unique learning experiences and the creation of personalised work, improve the environment through recycling and reuse of paint materials, and provide low-cost, high-quality paint to the local community. To find out more, check out the award-winning short film.
As you'd expect from a nationally renowned company, Seagulls has an amazing range of fun craft workshops on offer. Coppersmithing, mosaics, painting and decorating, silversmithing and much, much more! Be sure to check out their site to find the right course for you – we can guarantee you won't be disappointed!
---
Jewellery Classes at The Jewellery Makers
Location: Sunny Banks Mills (Leeds)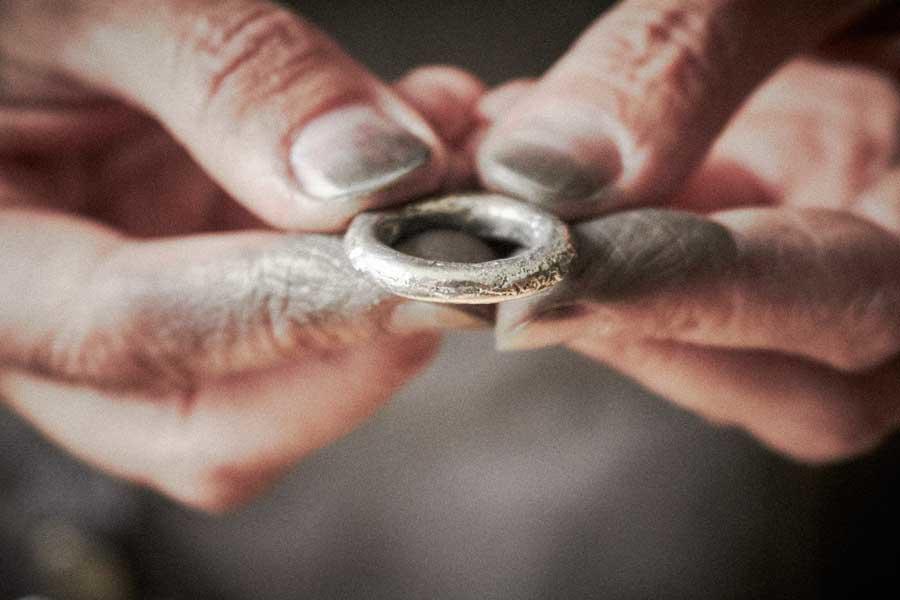 Next in our guide to the best craft classes in Leeds is an independent jewellery business as distinctive as they are well-regarded: The Jewellery Makers. They have many jewellers working in their tiny independent workshops around the UK – from garden spaces, Yorkshire mills, or buried treasures in secluded Scottish beaches and picturesque Welsh hills. That is where these unique creations are brought to life to give you the most perfect gifts or personal treats that will last a lifetime.
There are now running amazing workshops where you too can learn to make your own precious metal piece! Their Saturday workshops are project-based, and each Saturday will have a different theme: 'Make a Bangle', 'Make Stacking Rings', 'technique based 'Silver Clay Saturday' or 'Chain Making Saturday'.One-to-one, private lessons are great to get uninterrupted guidance from their master jewellers and focus on a bespoke project. There are loads of great options so be sure to check them out!
---
Jewellery Courses at Jewellery Workshop Leeds
Location: Croyden Street (Leeds)
The Jeweller Workshop Leeds is a fully-equipped family run jewellery workshop that offers a welcoming, bright space well-suited to improving your skills. Their experienced jewellers (Bernard, Jane and Danni) are always on hand for tuition and support.
Their workshops cover a variety of different jewellery-based methods and techniques. The Weekend Intro is perfect for beginners, providing you with a great foundation to enable you to use hand tools to create your own jewellery to take home. For the more experienced jewellers, there's also stone-setting, and an advanced course to take your skills to the next level.
---
Glass Fusing Classes at Hannah Stained Glass
Location: Roundhay Roads (Leeds)
From an early age, Hannah was fascinated by colour and light, and would often sit for hours gazing at the sunsets from my grandma's back garden. Little did she know it, but those profound feelings would eventually grow into an irrepressible passion for glass crafting, and the founding of her studio.
Her glass fusing classes  ​are suitable for both beginners and intermediates, and each weekly session is two and a half hours long. During the course, you will explore the multiple ways glass can be fused in the kiln (and there are many!).  To be guided by someone with as much knowledge and expertise as Hannah ensures the course will be a memorable as it is enlightening!

---
Stained Glass Tiffany Course at The Glass Garden
Location: Farsley (Leeds)
Zoë Eady is the founder of The Glass Garden and specialises in traditional and modern stained glass windows. Check out some of his amazing creations here!

Zoë is more than happy to tailor the workshop to suit your needs. The Tiffany course is around 4-5 hours long (depending on how long it takes) and covers a range of skills including glass cutting, glass selection (with a choice from her existing designs), tiffany copper foiling technique, soldering, and finishing. All the materials are provided, as well as tea, coffee and biscuits. Zoë also has options where she is more than happy to tailor the workshop to suit your needs.

There are more course options available so be sure to take a look at what Zoë has on offer!
---
Fused Glass Workshops at JBT Glass
Location: Asquith Avenue Business Park (Leeds)

Good news! JBT Glass is pleased to announce the opening of their new studio in Leeds! Their aim is to create premium-quality designer jewellery and glass art, as well as pass on their skills and expertise to budding glass smiths in the UK. With the halls soon to be decked with holly, their Christmas Decoration Fused Glass Workshop is sure to be a festive treat. In this two-hour course, you will work on two projects. The first will be focused on making a hanging decoration that will allow you to familiarise yourself with the available materials and techniques. Then, with this under your belt, you will move on to the second large project: a choice between two festive-themed tea lights.
---
Upholstery Training Courses at Lillian Rose Interiors
Location: Guiseley (Leeds)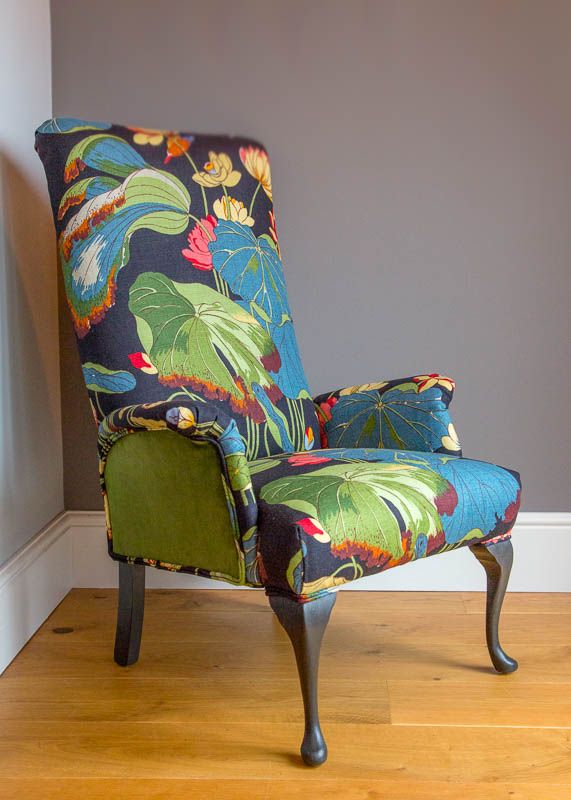 Next up in our guide to the top craft classes in Leeds is something a little different: Lillian Rose Interiors' Upholstery Training Course. Lillian Rose sees herself less as an upholsterer and more as an artist, elevating upholstery to the beautiful and sublime.

Her six-week course covers two-hour sessions every week and is for both beginners and improvers. As the class size is limited to four people, it means Lillian can dedicate ample time to guiding each student. If you wish to meet other people interested in upholstery, as well as work on your project and share ideas on what you intend to work on, this course is perfect for you. During the course, you will learn a staggering array of skills, from contemporary or traditional upholstery techniques, webbing, piping, correct and safe use of professional tools, and much much more! Time to take your upholstery skills to the next level and book today!
---
Need More Advice?

Humans have been crafting since the dawn of civilisation, and when we engage in the many activities that come under crafts, we are tapping into a primal aspect of our nature. Not only are we able to create something beautiful, unique, or practical, but crafting is undeniably meditative and therapeutic – a great antitode to the hyperactive age we find ourselves in! So why not pick a class from our guide to the best craft classes in Leeds and start your creative journey today!
Take a read of some of our other amazing guides and best round ups below. We're sure you'll find something useful, oh - and don't forget to share the love.