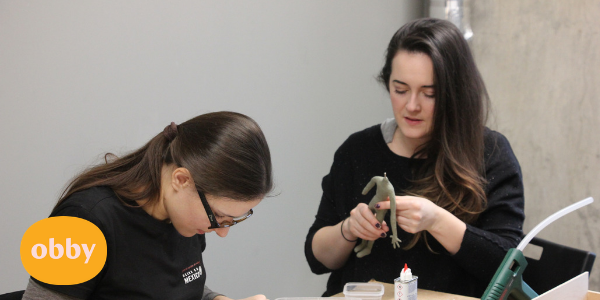 School profile
Jennifer Kidd from Ctrl+ART+Dlt. Jenny teaches amazing stop-motion animation workshops, including silicone puppet making. She is the only teacher for that topic in the world and has students flying in from Hong Kong, Dubai and elsewhere to take this specific course. Jenny is a very successful stop-motion animationist, working on sets of various movies, including the Isle of Dogs. We've got a real superstar in our midst here!
For all those who don't know what stop-motion animation is, stop-motion animation, what is it? Think Chicken Run, The Corpse Bride, we've all heard of them, maybe you've seen them, but have you ever thought about the process behind making them?
Stop-motion animation is where you move objects incrementally in-between frames that are sequentially brought together in post-production to produce an animated film where those objects are brought to life.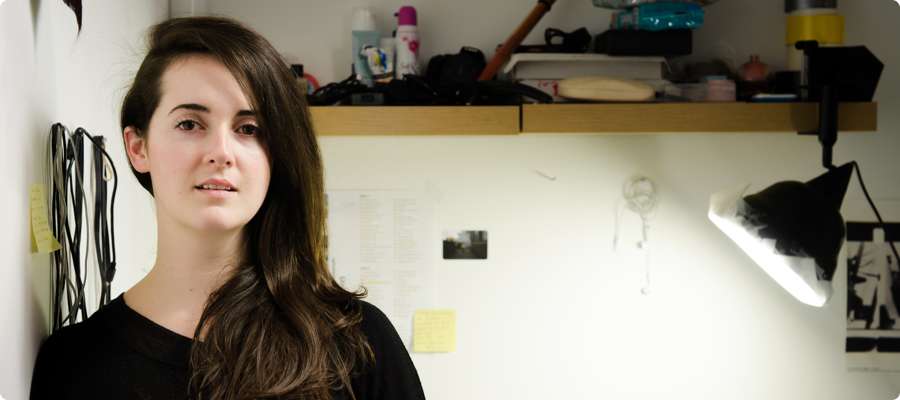 Jenny started teaching as whilst she was exhibiting she was approached a by a few students who wondered if she ever taught workshops as they were interested in learning this technique. From there Jenny started her first workshop which was a six-week evening course teaching the basics of stop-motion from building an armature, designing and creating a plasticine puppet, building a set, storyboarding, making props and finally animating. After this, they would have an animated video as well as their puppet upon completion.
Since then other kinds of workshops have been requested such as the foam and latex workshop which Jenny is doing now in addition to the stop-motion workshop and these are both two-day courses.
Have a look at how Pingu was made here. Check out Jenny's stop-motion workshops on Obby.
The Challenge
The teaching side to Jenny's business started to become extremely popular for students flying from all over the world. Eager to help others learn the skills of stop motion and share her passion with new artists, she didn't want to compromise her classes or her exhibition work, however, there was so much admin involved with running classes, from taking bookings, to dealing with cancellations and reschedules, to managing the class timetable and sending email confirmations, the admin for running classes is endless, and takes up to much valuable time. Jenny turn to Obby to help with all of this.
The Solution

Obby could Help Jenny with all of these admin issues she was experiencing. Once signing up, which took her all of 2 minutes, she was able to access her new Obby Tools system. From here she added her different classes to the platform and then added her widget to her website. This eliminated 95% of her admin over night! Students can easily book themselves onto her classes and the payment, confirmations and reminder emails are sent automatically to both herself and the student.
The Results

Freeing Jenny's time, Jenny can now focus her time and efforts in teaching and her exhibitions whilst providing a seamless and easier booking system for her students. With only a couple of clicks, Jenny can log into her Obby Tools system and see who is booked on to each class, and if she does wish to contact her student she can easily send everyone on the class an email directly from her Timetable. From using Obby, Jenny's admin has reduced so much that she can now run twice a many classes!
Since joining Obby in 2017 Ctrl+ART+Dlt has had over 10 different classes with thousands of bookings and students.