Calligraphy was previously a dying art, suffering to stay afloat in a world of printing presses and mass-produced books. However, as with everything, the old became new again and calligraphy has had a make-over.
With different calligraphers adding their own twists, modern calligraphy has developed in leap and bounds since the launch of various social media sites, such as Instagram and also the invention of new technology, like the iPad, which now makes it easy for calligraphers to upload their work online and share it with the world.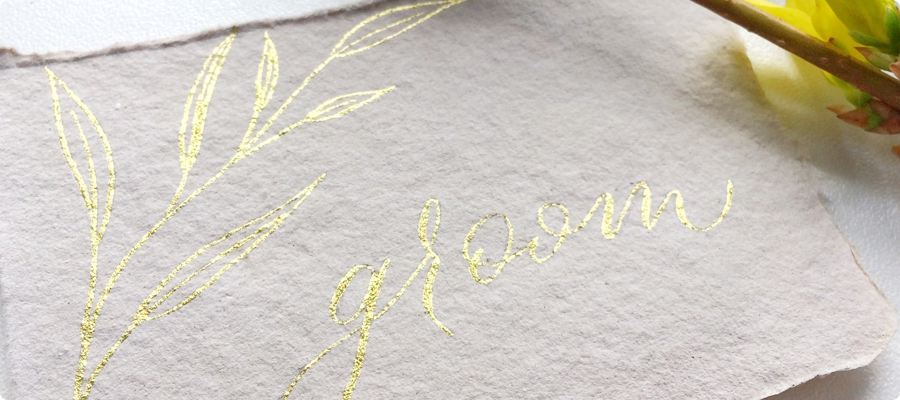 In the modern world, a typeface or a font is crucial to a brand. The style that words are written in can speak a thousand words and it is becoming increasingly popular for all sorts of companies to develop their own signature font.
Calligraphers, therefore, recently, have found themselves in a very in-demand position as the art of scrolling letters has seen itself have an uprise.
Our calligraphers are not only teachers but they work with brands, they work on private commissions and some of them have even developed their one form of the art and taken to altering the traditional style to reflect their own personal style.
If you are looking for someone to create something completely special for your event, wedding or publication then calligraphers are a great place to start.
Often they come hand in hand with artistry and always style, they are not only purely talented, but also a delight to work with. We'd recommend any of our calligraphy teachers to our family and friends to help make their events, extra special.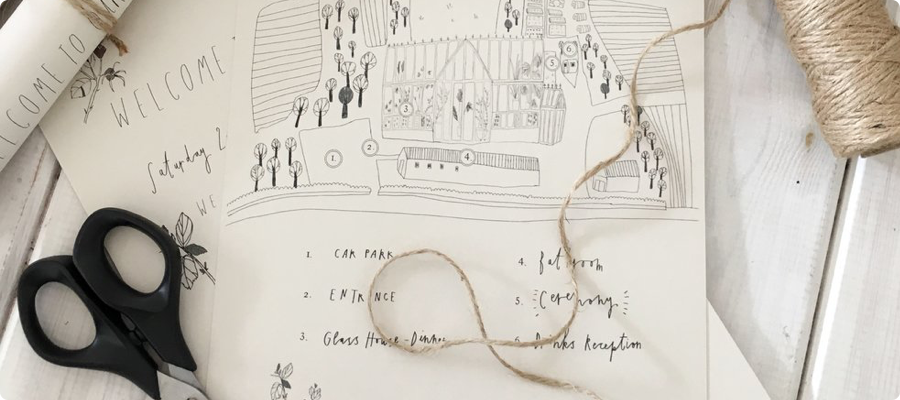 ---
The Best Calligraphers in London are:
Judy Broad Calligraphy
Megan of Megan Riera lettering
---
Blue Palette Art Studio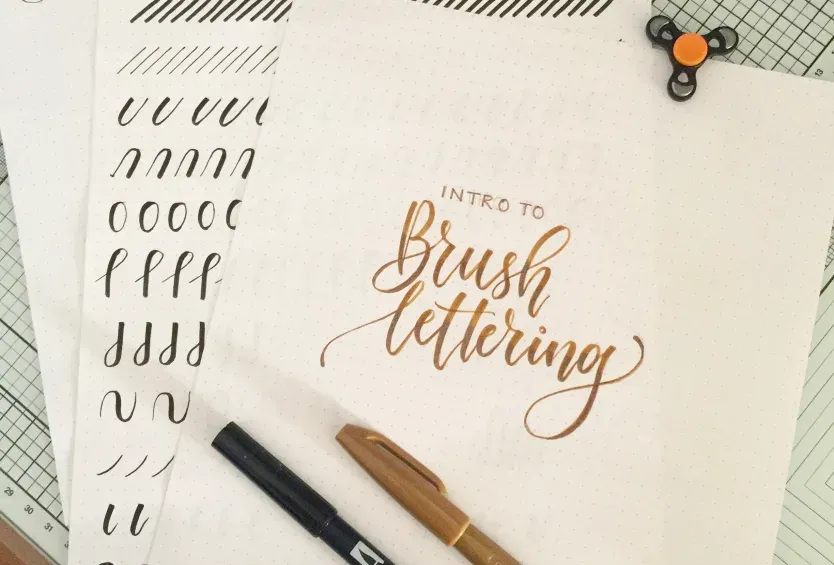 Dr. Sai Banerjee is an experienced teaching artist, art historian and calligrapher committed to promoting creativity as a wellness practice through art and calligraphy. Sai is the founder of Blue Palette Art Studio – a creative space that nurtures mindful creativity through classes, courses and workshops for adults and children.
Whether it's doodling in an art journal or practicing calligraphy, mindfulness is an important part of Sai's creative practice. Her approach to teaching is gentle and optimistic, focusing on the process rather than the outcome. Her main aim as a teacher is to demystify the complexities of learning a new skill and provide her students with the knowledge and confidence they need to pursue their newfound interests.
Book now on Obby
---
Katie Noakes of London Calligraphy
London Calligraphy was founded by calligrapher and designer Katie Noakes, and is a boutique design studio that specialises in the art of calligraphy and hand lettering. London Calligraphy workshops are taught in some of London's most beautiful venues, including the Art Workers' Guild, a beautiful Georgian house in the heart of a Bloomsbury square, and Burgh House nestled in the picturesque, cobbled streets of Hampstead Village.
Katie's workshops offer 2 hours of instruction, where you'll learn the essential tips you need to begin your calligraphy journey. You'll learn how to draw basic strokes before moving to the alphabet, and developing your own style as you form words. London Calligraphy workshops also let you take a personalised calligraphy kit home, so you can continue your calligraphy journey in your own time.
Book now on Obby
---
Helene Thion of Smitten With Ink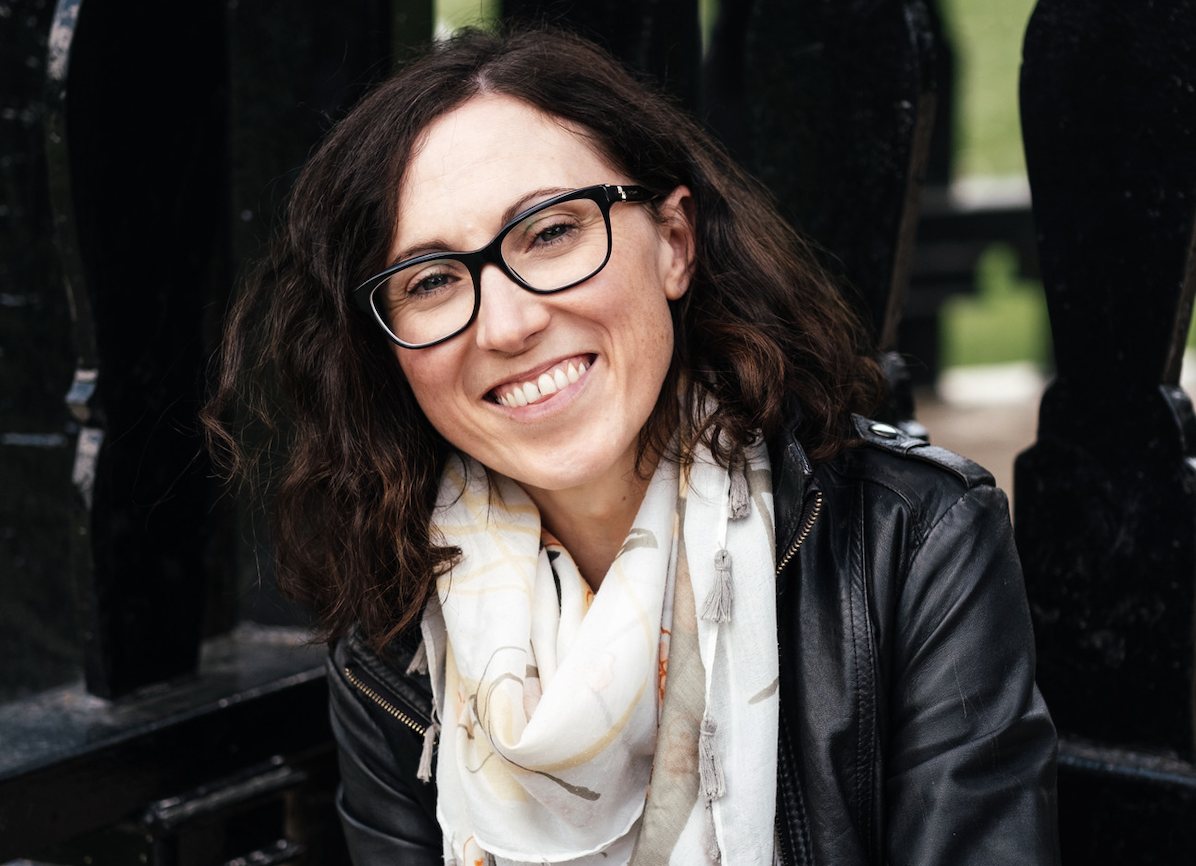 Self-taught mum and calligrapher, London-based Helene takes on small-scale commissions as a side project to her teaching and career as a mother.
Helene gathers inspiration for Smitten with Ink from nature and likes to work with neutral colour schemes. Even her classes are taught in a park facing studio with breath-taking views.
Book now on Obby
---
Alice Gabb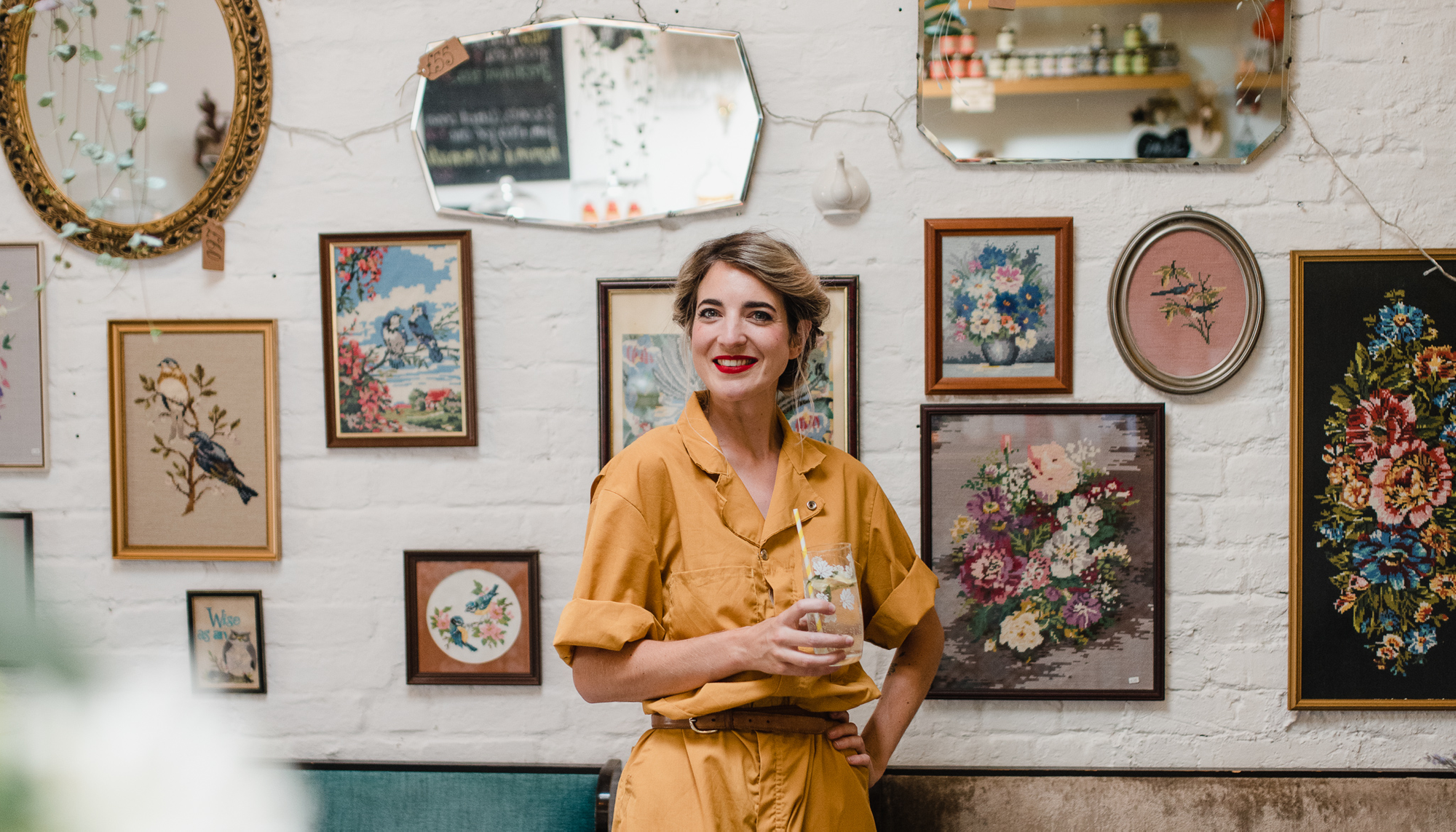 Working from her studio based in East London, Alice Gabb is a talented modern calligrapher and illustrator.
With a passion for creating fancy designs, mixed with a desire to pass on her skills and knowledge to others, Alice offers bespoke designs in everything from wedding place-cards to most recently, Alice designed the window for the Sloan square Jo Malone store and their brand new window display.
Book now on Obby
---
Amalia Calligraphy
Amalia is a calligrapher, illustrator and stationery designer that founded Amalia Calligraphy. She started as a self-taught calligrapher 5 years ago. She now shares calligraphy tips and tricks in workshops all across Europe.
She considers herself truly lucky to spend her days creating, mixing and matching styles, colours and textures. She loves learning new stuff every day that can embellish her work such as silk flowers making and a lot of different artistic techniques. So, if you are into creating some beautiful invitations or just want to learn a new artistic skill, Amalia is ready to share with you in her calligraphy classes many of the things she learned during these years!
Book now on Obby
---
Eleanor of Creating Eleanor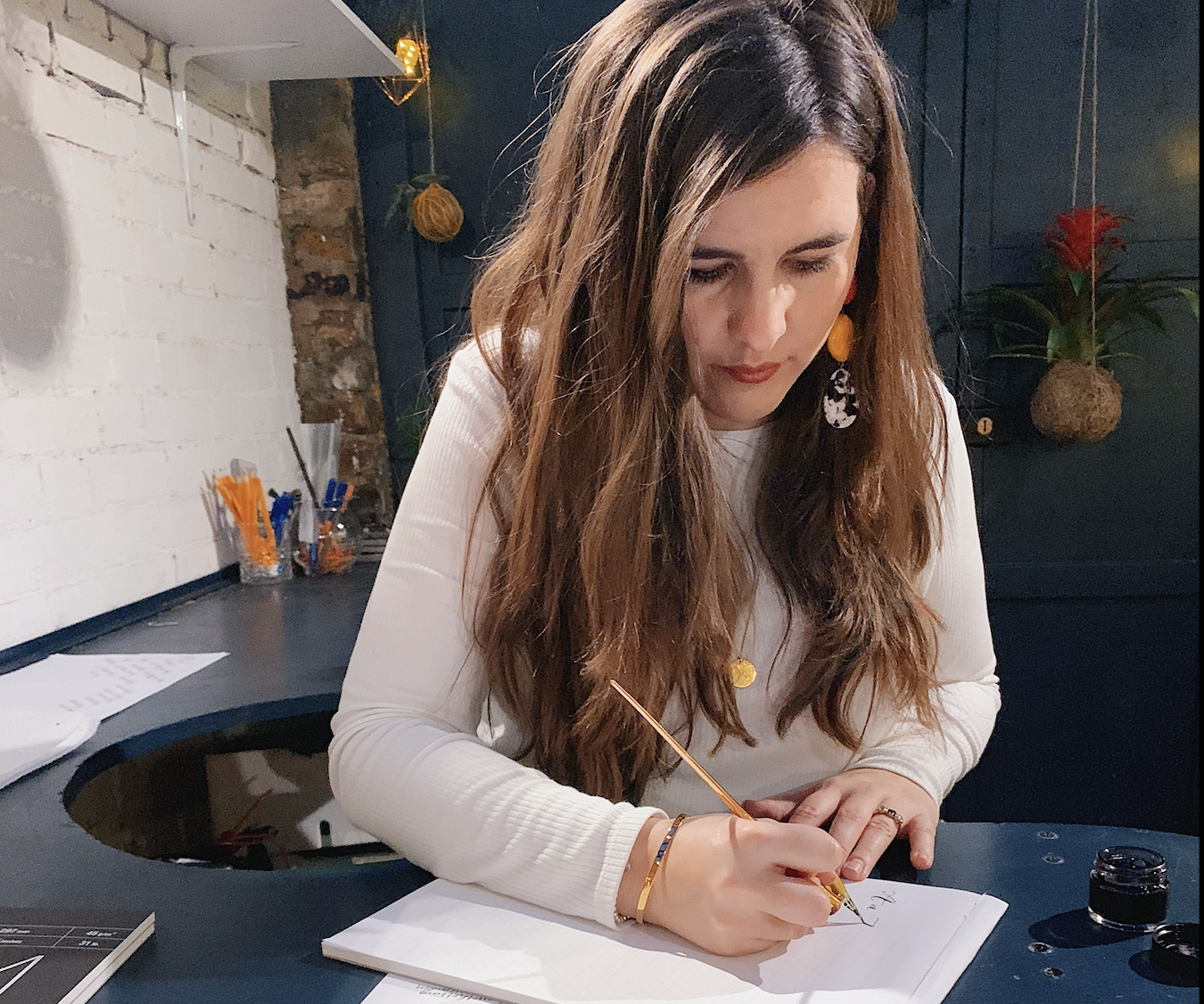 Originally trained in precious metal design and painting, Eleanor has worked and studied as an artist and designer in the UK and South Korea for over a decade. Now based across her studios in South East London and Yorkshire, she works as a lettering artist, illustrator and creative workshop teacher.
Whether you are looking to learn a new creative skill for your own project, students are encouraged to express their individual artistic flare in a fun and light-hearted environment while sipping on a few cocktails.
Book now on Obby
---
Aisling from Aislings Studio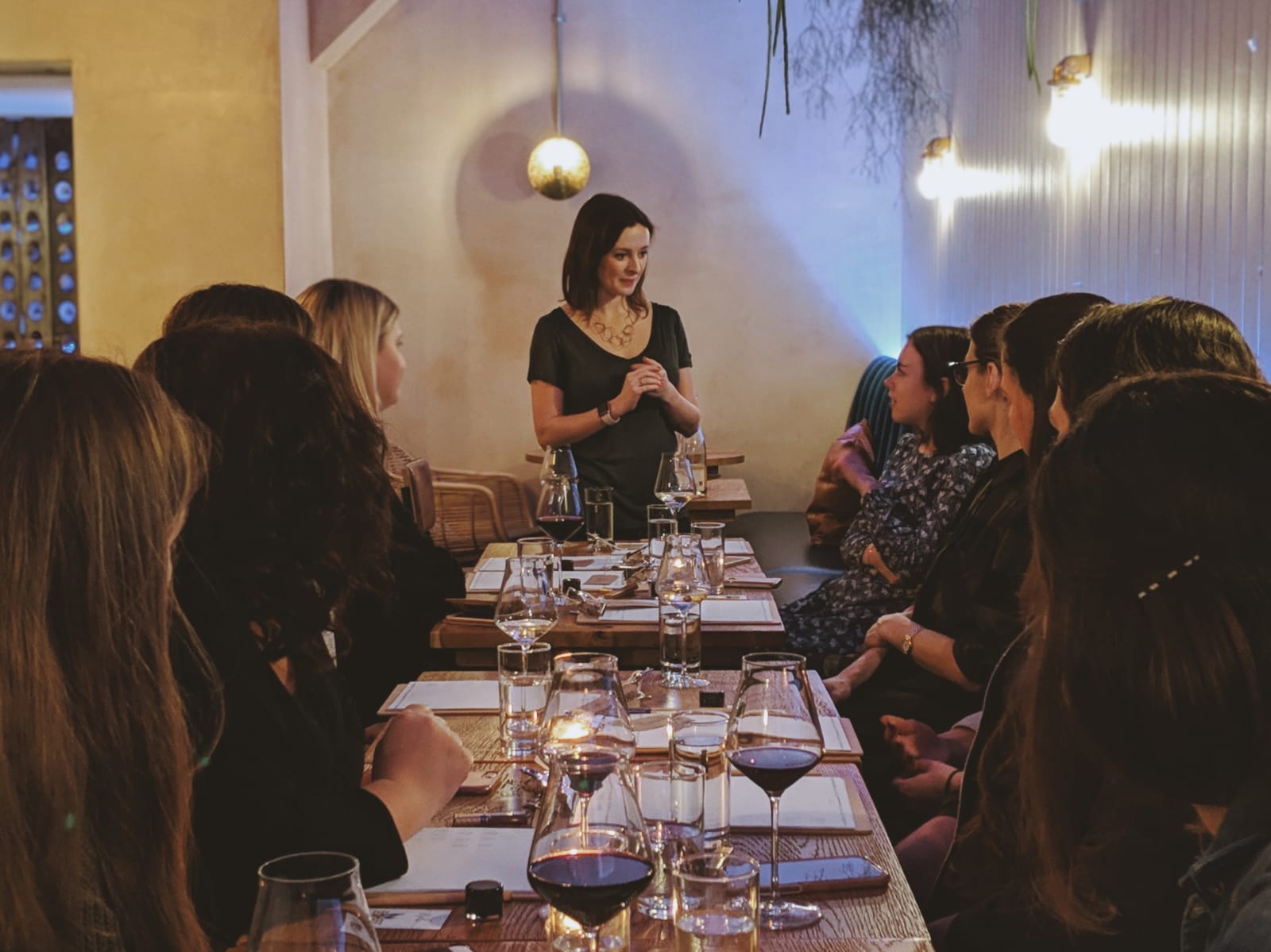 Aisling discovered her love of modern calligraphy in 2016 and after countless hours of practice she opened her own Etsy shop to sell her modern calligraphy and watercolour illustrations.
Since then, Aisling has started teaching calligraphy in her 'Wine and Modern Calligraphy' workshops in partnership with Humble Grape. The workshop offers a relaxed, welcoming environment which is suitable for complete beginners.
Book now on Obby
---
Michela of The Dandelion Art
Always looking for the next technique to learn, Michela is the mind and heart behind The Dandelion Art. Born and raised in Rome, she picked up the paintbrush on the very first day at the nursery at age 3 and never abandoned it since then.
Michela specialises in teaching brush calligraphy, and as well as using her imagination and skills to create artworks, she is an event manager for a start up in London.
Book now on Obby
---
Judy Broad Calligraphy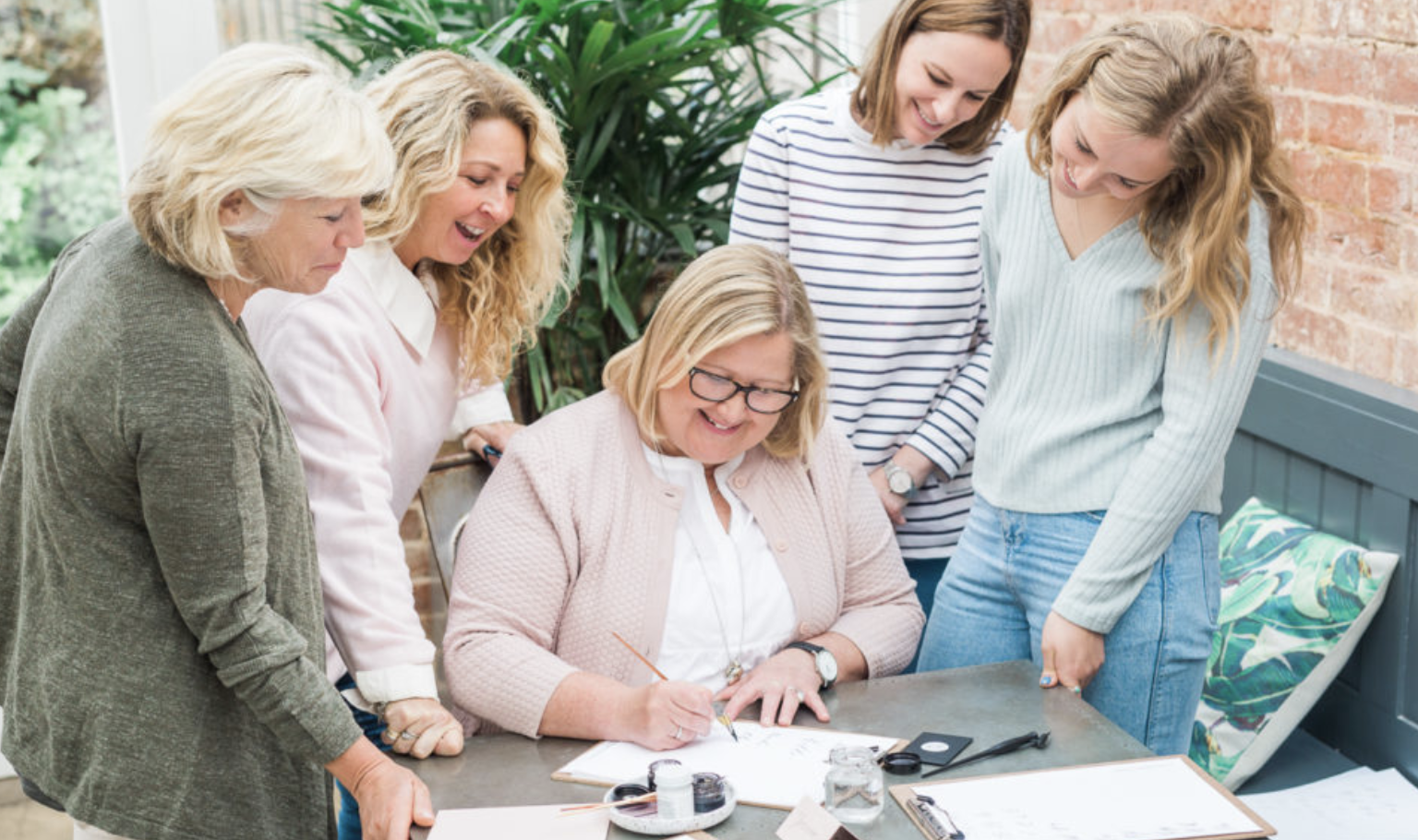 Judy is recognised as one of the leading modern calligraphers across London and the south east of England, providing her creative services and teaching to a diverse range of both private and corporate clients, and her students.
Judy is an experienced teacher, having introduced modern calligraphy to hundreds of students through her workshop programme. There are workshops for both the beginner and for those with calligraphy experience.
---
Megan of Megan Riera lettering
Megan's background is originally in design for moving image where she has worked designing and illustrating for TV, film and animation. More recently, Megan found herself being drawn to calligraphy, dreaming of inks and nibs constantly.
Having taught 100s of students whilst previously working for Quill London, and running workshops for businesses such as Boden and The White Company, Megan now teaches the art of modern calligraphy in Clapham and Surrey.
Need more advice?
Check out more 'Best of' blogs from us below.