The making of cocktails stretches back over 200 years, and in that time countless recipes have emerged, along with a profession dedicated to the art of mixing drinks. We all know that nothing makes a gathering or party like a few perfectly mixed cocktails! And after attending one of the 12 cocktail making classes below, you'll be able to expand your drink repertoire and create a lasting impression.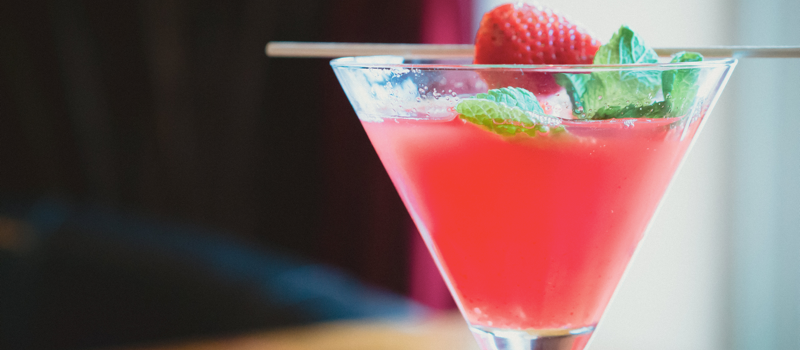 What's a mixologist?
A mixologist isn't just your average bartender. When it comes to mixing drinks, these guys are true magicians. Mixology is the science and art of creating cocktails, and being one of its students requires an excellent memory, deft hands, and an abundance of style. Mixologists often work in bars and nightclubs, but they can also be employed by restaurants, hotels, and other establishments that serve cocktails.
In addition to preparing drinks, mixologists may also be responsible for all the usual duties that go with running a bar, like stocking, keeping track of inventory, and managing staff. While the job of a mixologist can be challenging, it's also exciting and ever-changing, and some even create their own line of spirits or liqueurs.  With new trends always emerging, a committed mixologist must be constantly innovating to stay ahead of the curve. As a result, mixology is a dynamic and ever-evolving field, making it a thrilling and rewarding profession.
How do you learn to make cocktails?
Given that they're are thousands of cocktail recipes, learning and memorizing a respectable repertoire may sound tricky.  However, the 8 bar-tending tips below serve as a useful framework you can apply across the board:
1. Learn about liquors
First and foremost, you should ensure you have an understanding of the base of every cocktail: liquor! Rum, vodka, gin, whisky each have there own range of suitable accompaniments, and there's even variety within each respective liquor.
2. Work on your free pour
There are two main pouring techniques in bar-tending. One uses a jigger, which is the measuring tool used to apportion exact volume of spirits. The other is the free pour. This method doesn't use formal measurement, and involves tilting the bottle and pouring liquor into the glass. If you want to be a great bar-tender, you need to be comfortable with both techniques.
3. Shaking cocktails
If you happen to be serving Mr Bond, you better make sure you've got your shake down! Shaking is the preferred mixing technique for non-carbonated drinks like Margaritas, Whisky Sours, and Vodka Screwdrivers. A cocktail shaker is an essential part of a mixologists arsenal, and you'll also have to get savvy with the dry shake, which produces a frothy foam with ingredients like egg whites.
4. Stirring cocktails
Stirring drinks is one of the simpler skills of bar-tending. A Manhattan or an Old Fashioned can be stirred with a spoon, but you can also use an extra-long bar spoon, or a swizzle stick.
5. Get your layering down
A level above shaking and stirring, layering allows a customer to see layers of different liquids within their glass. This takes practice, along with knowledge of how to layer liqueurs, egg whites, fruit juices, foam, and other ingredients.
6. Learn muddling
Many of the more sophisticated drinks don't limit themselves to liquid elements. This is where you need a muddler. muddlers are like pestles for cocktails, and are simply long sticks used to crush up ingredients such as herbs, ginger, or citrus peel.  
7. Strain drinks properly
Straining drinks prevents ice cubes and shards, or parts of fresh ingredients slipping into the cocktail glass. Most mixologists have a variety of different strainers, and the double-strain technique uses a Hawthorn strainer to remove coarser solids followed by a fine strainer for bits of ice or fruit. Mint Juleps even have their own strainer, named, fittingly, the Julep strainer.
8. Memorize recipes
While its nigh on impossible to know every cocktail by heart, its essential you have a few memorized, especially the more popular ones, like a Martini, Gin & Tonic, or a highball.
Right, now we've got that out of the way, let's get ready to mix up a storm with our recommendations for the best cocktail classes in London!

The Top 12 Best Cocktail Making Classes in London are:
Rum Making Experience in the Distillery - Lari Kane
Become a Master of Mixology
Advanced Mixology Course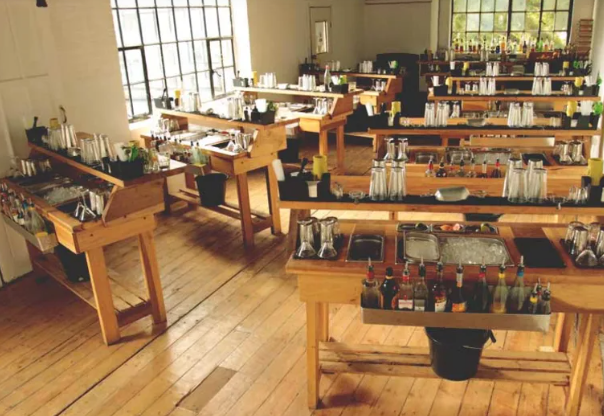 Price: £60 pp
Location: Shoreditch, East London

Join the aficionados at TT Liquor for a jampacked journey through the world of cocktails! This masterclass will guide you through the mixing basics, before covering more advances techniques. In this delightfully hands-on experience, you'll gain an understanding of balance and taste construction. You'll also be able to go at your own pace, and receive the guidance of award winning mixologists!
The class begins with a complementary drink to get you in the mood. Then you'll receive an introduction to cocktails that goes through the history and concepts of mixology, along with cocktail making fundamental.
Afterwards you'll be taught how to make 4 cocktails using a fully stocked bar, with Mocktails (non-alcoholic) versions of each recipe available for nonpdrinkers.

Finally, you'll be able to participate in a cocktail making competition, where you can show off your newly learnt skills!
All in all, this masterclass promises to be a fun, memorable experience that can teach you to add that special something to a soiree!
Book now on Obby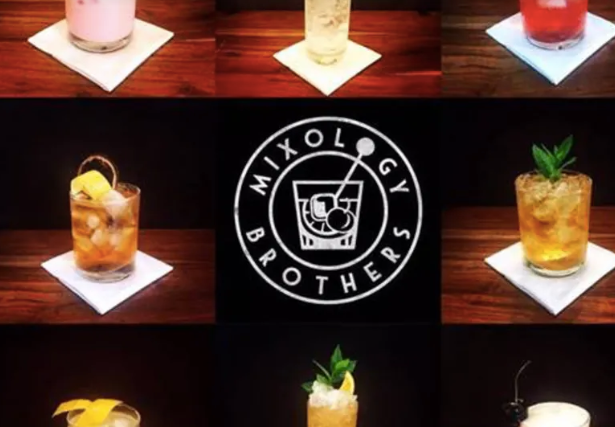 Price: £54.49 pp
Location: Borough, Central London
As soon as you walk into the unique and quirky atmosphere of The Factory 45, you'll be treated to complimentary cocktail. Once inside, the immersive experience begins! This mixology classes is designed to be hands-on and interactive, so everyone can feel like they're making their own drinks behind custom-built bars in smaller groups.
In this exciting class, you'll learn about how cocktails were invented, and the notable historical figures responsible. Then you'll get to know what makes every drink unique, becoming savvy about the various techniques required to mix them effectively. At your workstation, you'll be provided fresh ingredients such as herbs for garnishes that really make each beverage pop! For example, whipping egg whites to create a frothy head atop an icy martini glass.
You'll end the class with a cocktail competition, as you try and outclass others to see who constructed the best concoction!
Book now on Obby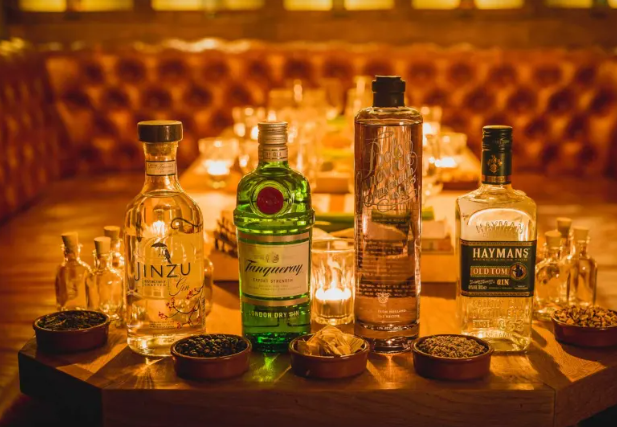 Price: £60 pp
Location: Shoreditch, East London
Gin & Tonic is an undisputed classic, but the world of gin-based cocktails has far more variety than you might think.  Gin is a quintessentially English liqour, and, in the spiffing session, the gang at TT Liquor will enable you the explore how the gin cocktail has evolved over time. You'll be informed about its close relation to  Her Majesty's Naval Service, along with its prominence in sophisticated gin bars during the golden era in London and new York.
The class follows the winning framework TT Liquor use for all their sessions, starting with a reception cocktail, followed by a lesson and the making of 4 cocktails, and finishing with a competition.
Fully hand-on, this masterclass enables every guest to utilize a variety of fresh ingredients, as well as specialist equipment to make their own tasty beverages! You'll even get your own custom-built cocktail bar so you can be a true mixologist for an evening!
Book now on Obby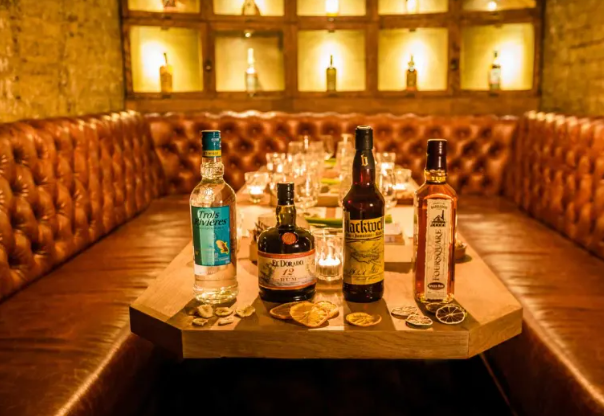 Price: £90 pp
Location: Shoreditch, East London

Ahar, me hearties! It's'time to join your crew-mates at TT - Liquor at their raucous rum cocktail making class! When it comes to mixing drinks, our hosts, TT Liquor are the best in the business and will ensure you leave knowing how to rustle up the perfect rum cocktail!
In this amazing masterclass you'll learn all about all things rum, exploring the evolution of the rum cocktail over time. This famous liquor has a history as thrilling as the pirates who consumed it by the barrel.
Many famous cocktails use rum as a base, including the majestic mojito, and by the end of this masterclass you'll have learnt how to make 4 fantastic drinks that will have your friends doing a jig in no time!
Book now on Obby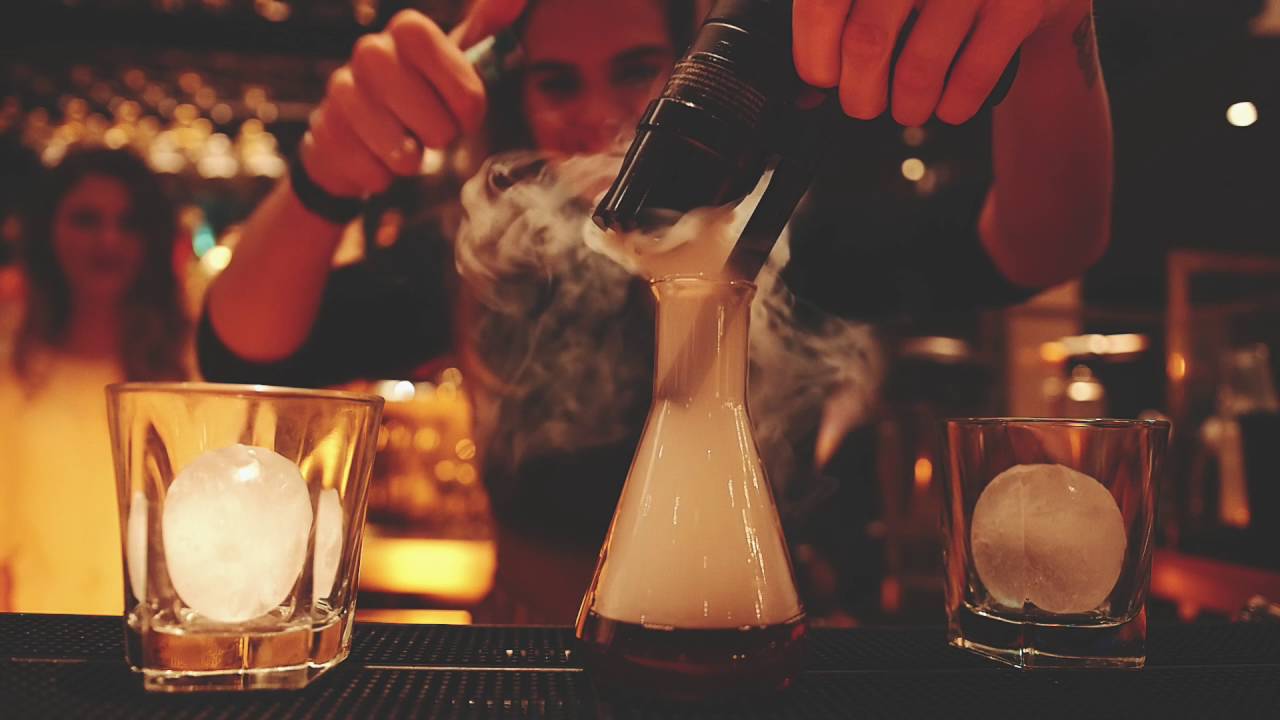 Price: Upon request
Location: Covent Garden, Central London

Intrigued by the concoctions created at The Alchemist or their cocktail mixology in general? We're not surprised, as what these guys do to drinks is truly the stuff of magic! Why not uncover their mystery by booking yourself a place at one of their St Martins Lane team's masterclasses for an interactive talk on cocktails?
The masterclass at The Alchemist is one of the most loved events, and it's easy to see why. Even if you think you have a handle on how how to mix drinks, these guys are bound to surprise you. By setting the bar high and constantly challenging convention, The Alchemist's Masterclass in Mixology is sure to be a unique and exciting  experience. What's more, if you have a function or work event you want spicing up, their team can come to you!
Book now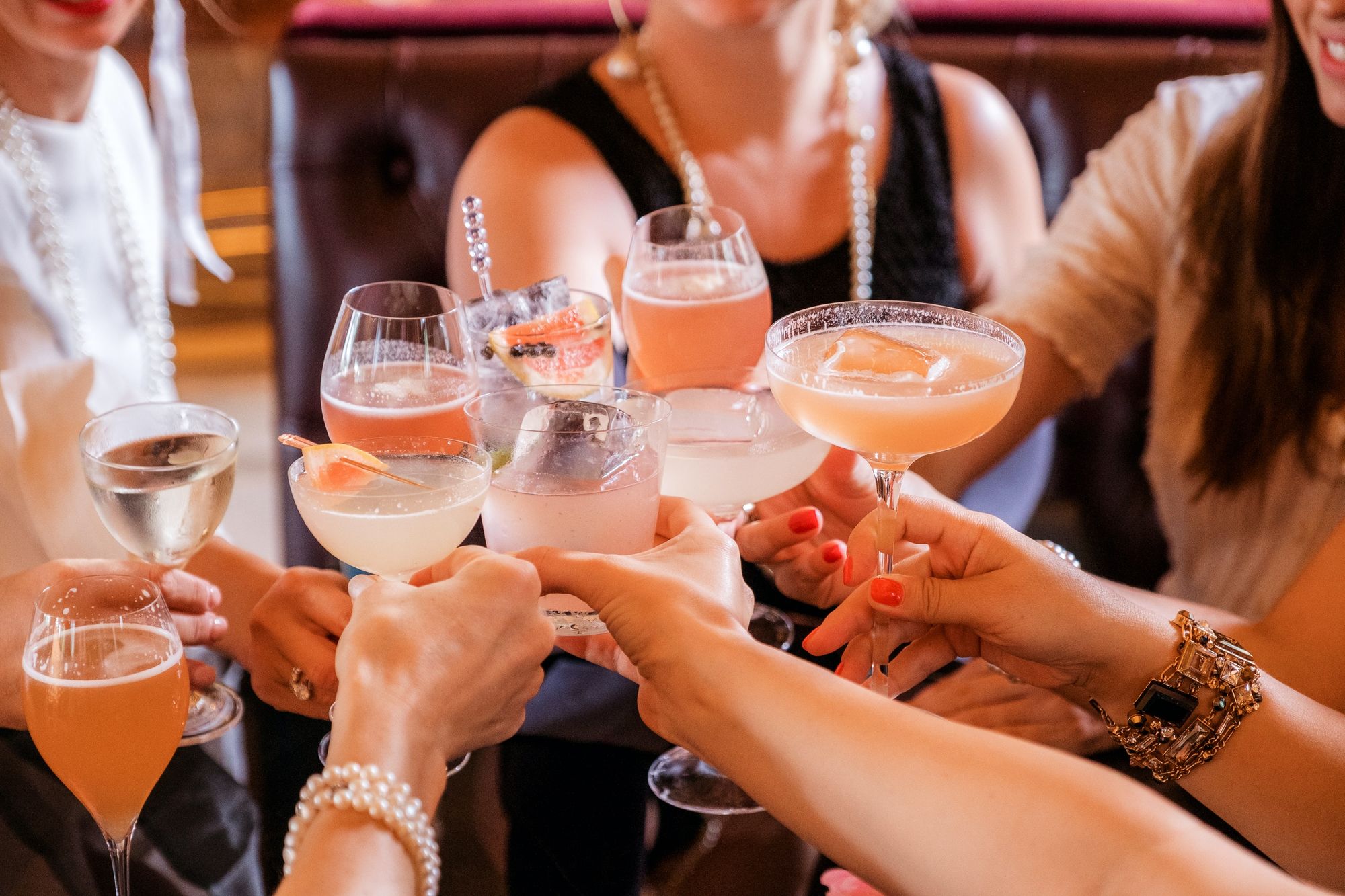 Price: £85 pp / £145 for two
Location: Islington, North London
If you're a cocktail lover, this is one masterclass not to miss. Laki Kane is hosting an exclusive event for two lucky individuals who will join them in their very own Bar and Kitchen. Their award-winning bartenders will teach you the trade including key techniques on making cocktails from Georgi Radev's "Let's Get Tropical" recipe book which is available for purchase at just £5 extra.

In this once in a lifetime class, you'll be taught the history of rum while tasting seven exciting rums. Interactive and education, it's run by world-leading rum ambassadors. Along with 4 complimentary paired cocktails, you'll also receive a gift baf containing your own personalised rum, along with several additional gifts to take home.
Book now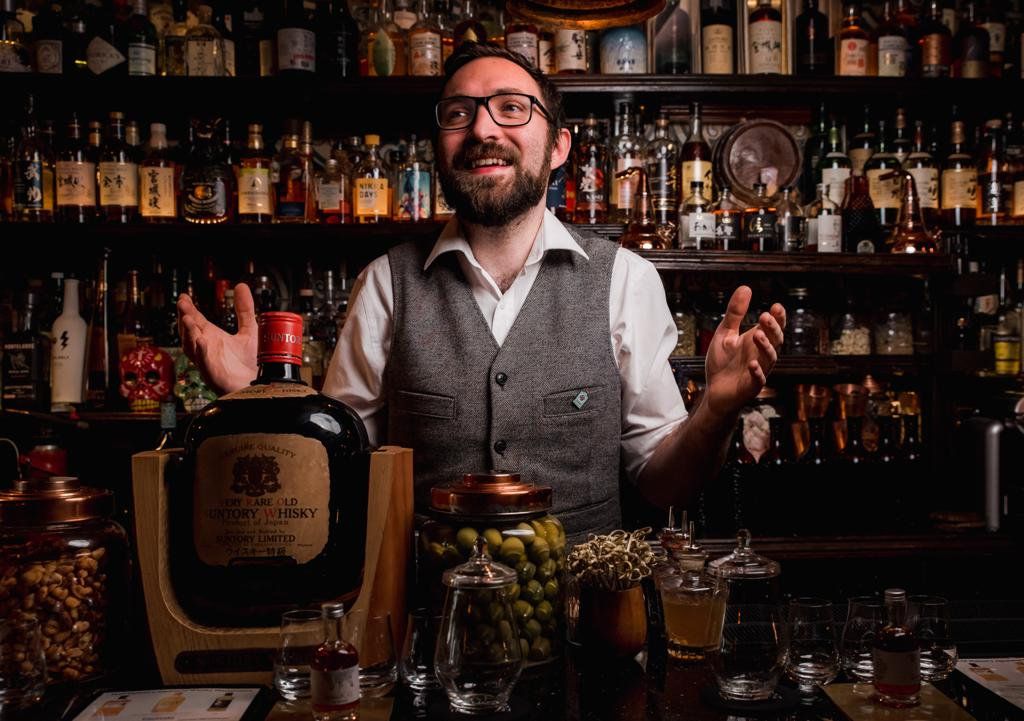 Price: £55 pp
Location: Anywhere
Don't want to leave the comfort of your home to discover the world of cocktails? You're in luck! In MAP Maison's exclusive online masterclass, you'll be instructed by their head barman in the history and techniques associated with Japanese whisky.  
Discover the origins of this sublime spirit, learn how it's developed over time, and get to know its tastes and uses. As you'd expect, there's also amble opportunity to work your palate in imbibing of this delicious liquor!
In preparation for the class, a luxury gift box will be delivered to your home. All ingredients will be provided and all you need is a laptop or phone to participate. This class can be adapted for any occasion, and can also accommodate large groups. Time to explore the wonders of the far east!
Book now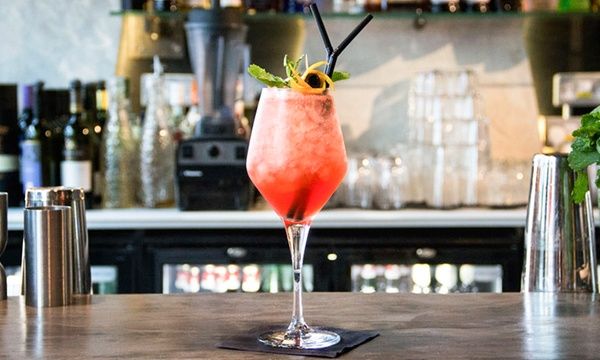 Price: Upon request
Location: Soho, Central London
Zebrano is situated in the heart of Soho and features a space for many passionate hospitality professionals. What better place to learn about the art of cocktails? Zebrano offers Londoners and visitors to London an exciting experience with its Cocktail Masterclass, where you will learn the tricks of the trade from their professional bar-tenders.
What's more, this intimate evening can be tailored to suit your own needs. Perfect for hen parties, or team-building events, or just an excuse to spend an evening with friends. Paint the town red with Zebrano Masterclass!
Book now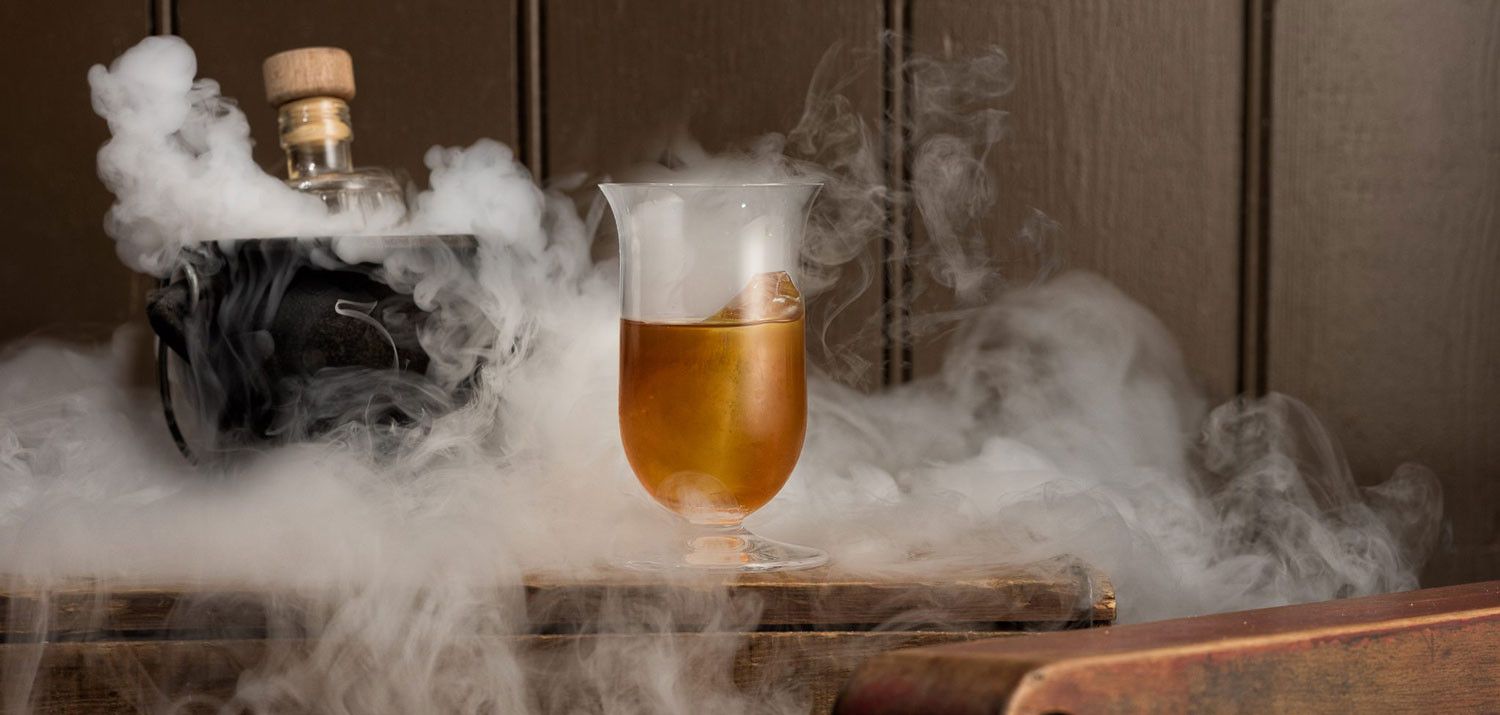 Price: £55 pp
Location: Marylebone, West London
If you're looking for a date night you'll never forget, Purl's Mixology Masterclass is just the ticket.  Molecular Mixology stimulates more than just your taste buds. Join their masterclass and learn how each of the ingredients stimulates a different sense: your taste, touch, smell, sight and sound will all be suitably stimulated!
Under careful instruction fro, Purl's expert mixologist, you'll be introduced to the various techniques used to mix the captivating cocktails.  From aromas and airs to  foams and fogs, each element beautifully balances each cocktail between traditional mixing and inventive, molecular techniques.

In a short time, you'll know the techniques required to mix up some of their luscious libations using food smoke foam and even ingredients like nitrogen gas! You'll also get hands-on experience making cocktails yourself, so don't miss this opportunity to take home amazing new life skills while enjoying an evening with friends.
Book now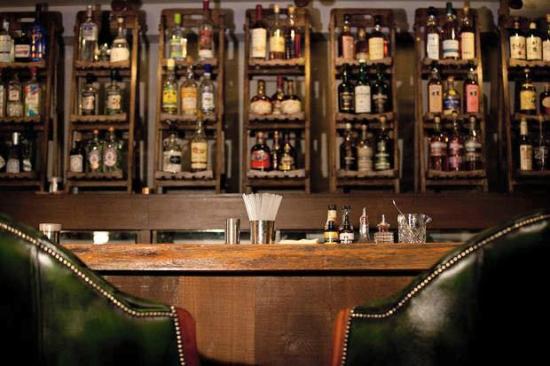 Price: £35 pp
Location: Central London
Soho is famous for being the hub for swinging London, and Basement State exemplifies the effervescence that makes the city famous. In their cocktail Masterclass, you'll get to see what it's like behind the scenes. In the two-hour-long session, they'll teach you about history and cocktails for spirits from all over the world. Basement Sate is the perfect place for you to experience new tastes and unexpected combinations. Made with technical precision, everything comes nicely balanced so that your mouth can rejoice in every decadent delight!
The class kicks off with a journey through the history of various spirits and cocktails. Then guests are invited behind the bar to join veteran bartenders to create their own cocktails. You'll learn all the 'how's and 'why's behind your favourite tipple, and it's a wonderful chance to partake in the pleasure of creating and sharing cocktails with friends in a unique way.
Book now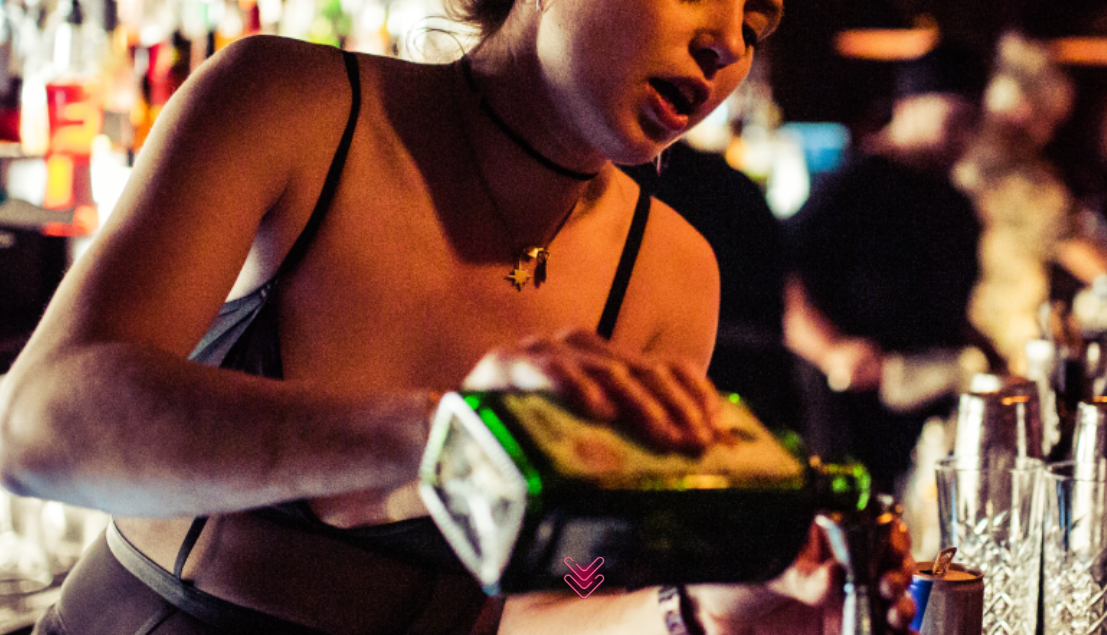 Price: £40 pp
Location: Monument, Central London
Time for cocktail class with a twsit! Upon leaving Bank tube station, it's easy to spot TCC's twisted taxidermy shop front. This will lead you downstairs to the cool and crazy (in a good way)  Monument venue! You'll soon be engrossed in the exposed brick adorned in a smorgasbord of Savile Row inspired portraits. But don't get too distracted because your cocktail masterclass is about to begin!
Time to become a home-bartending ninja, refine your mixing skills, and have a riot at one thier cocktail masterclasses led by some of the cream of the crop!You'll start your masterclass with a delicous welcome drink, before learning how to mix, muddle and shake 3 cocktails with their expert bartenders for around 2 hours.
Given its fun and unique atmosphere this masterclass is perfect venue for a hen party birthday,  work do, or just for the heck of it! All that's needed is a minimum of 6 budding cocktail makers and then you can leave the rest to the safe hands of The Cocktail Club!
Book now
Price: Upon Request
Location: Central London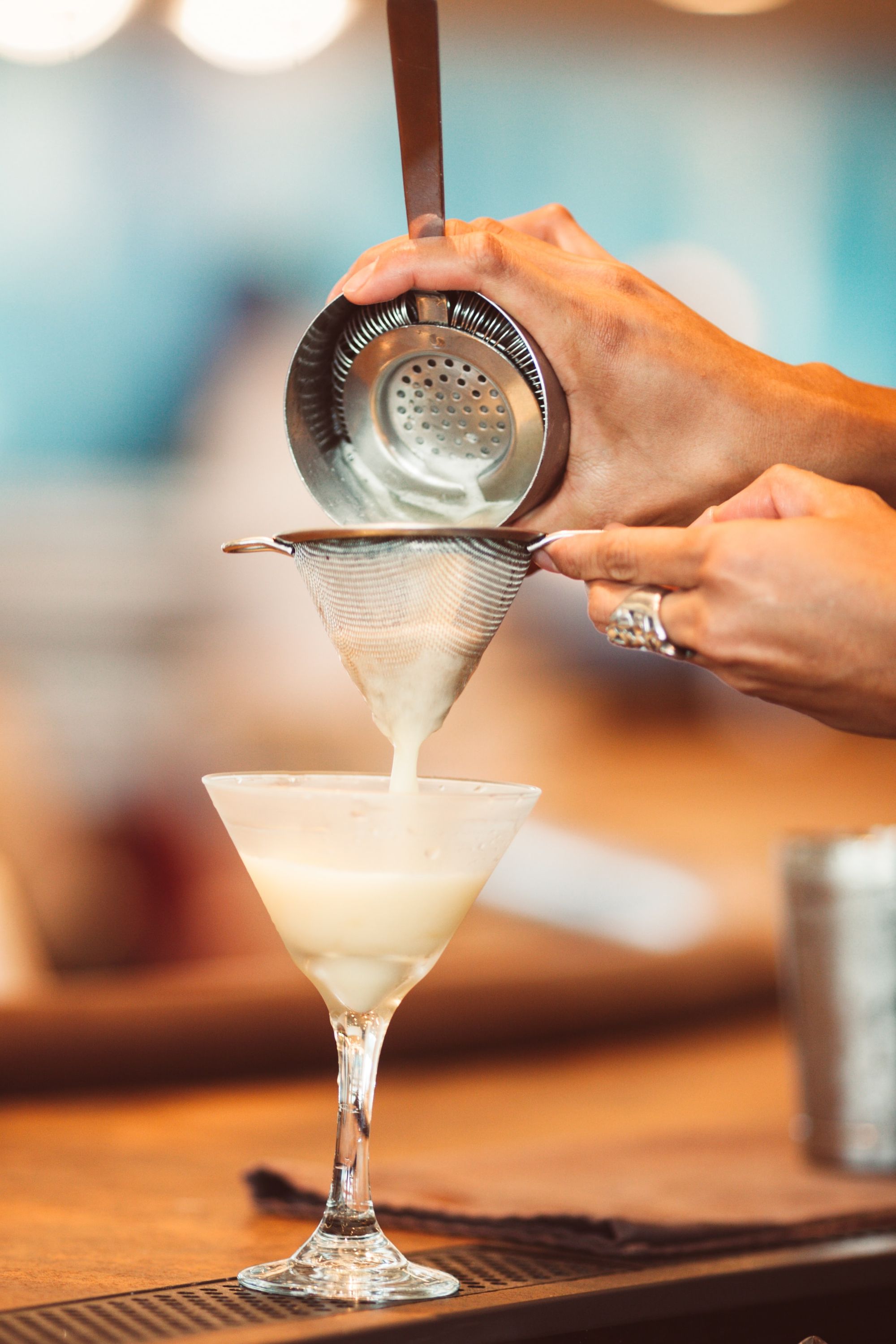 Right, cocktail-lovers, the fun's over, it's time to study! We're partly kidding as Alchemy's Advanced Mixology Course is sure to be a good time, but it also delves deep into the intricacies of the art of cocktail making.

This in-depth course is brimming with techniques and knowledge well-suited to those who want to take their mixology to the next level. Among the many course objectives (too many to list here) you will learn advanced pouring techniques, how to make and use homemade syrups, bitters, and liqueurs, distillations, barrel ageing, unusual flavour pairings, and much, much more!

This 4-day intensive course will transform you from a humble fan of mixing drinks, to a fully-fledged molecular gastronomist! Forget impressing your friends at a party, this will inspire awe in your creations!
Book now
Need more advice?
The list above encompasses a wide variety of different types of cocktail making classes, from the fun, to the instructive, to the potentially life-changing. No longer will you be messing up your martinis or sullying your whisky sours. After any one of these classes, you'll be confident brewing concoctions at your next shindig. Who knows? This could be the start of an unforgettable journey into the ever-evolving world of mixology!
If you're looking for other exciting activities in London, why not take a read of some of our other amazing guides and best round ups below? We're sure you'll find something useful, oh - and don't forget to share the love. ‌