Darren and Ben, founders of Botanical Boys and plant enthusiasts, talk to Obby about how they got started in the world of terrariums, their love of teaching, and how Obby has helped them find success.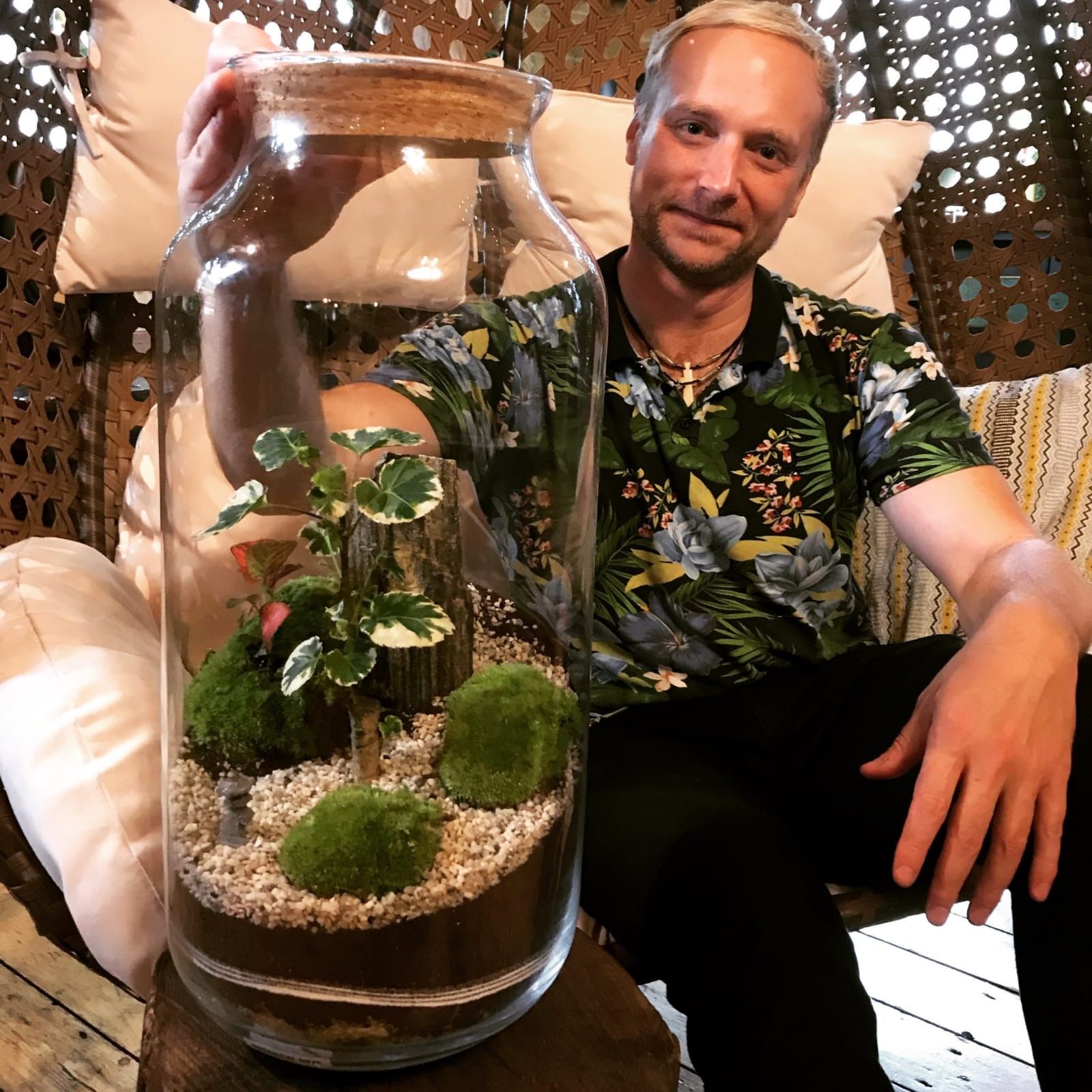 Meet the makers, planters and nature lovers behind the Botanical Boys, Darren and Ben. Using their love for all things beautiful and botanical, Darren and Ben founded a movement building mini eco-systems in glass jars, and help others discover this hidden gem or creativity.
Here at Obby, we wanted to sit down with Darren and Ben to find out more about their story, how they started and how they find success.
Tell us about the time you first made a terrarium and what intrigued you about them?
In 2015 we started playing with small miniature landscapes.  I (Darren) built a whole cactus scene using an old wooden flat crate designing small pathways with rocks and gravel lines with a bunch of colourful succulents and cacti which had reminded me of the landscape during my travels with my partner Ben to South Africa.  It was later in 2015 we tried our hand at building mini worlds inside open glass fish bowls, called terrariums.  We both loved it so much we decided to build them with our friends and neighbours.  We witnessed how much fun our friends were having and it made us feel good so we decided to research more and start teaching it as a side hobby at home.
How did you get into teaching and what made you join Obby as a teacher?
We found Obby as a teaching platform to be an opportunity to teach something we both found rather fun and engaging.  Aside our day jobs in the city 9-5 job routine, our newfound hobby was so much more fun.  Obby was easy to join and they helped us set up a class structure and we just followed their easy templates, uploaded some images of our home made terrariums and put a class structure together and we were ready to take bookings from prospective students wanting to learn how to build terrariums.
What's your favourite part about teaching?
We love teaching terrarium design workshops because it gets people motivated and makes them feel good and when we see students smile it makes us feel so appreciative of being able to share our knowledge and passion with others.  I would not change my career choice for the world.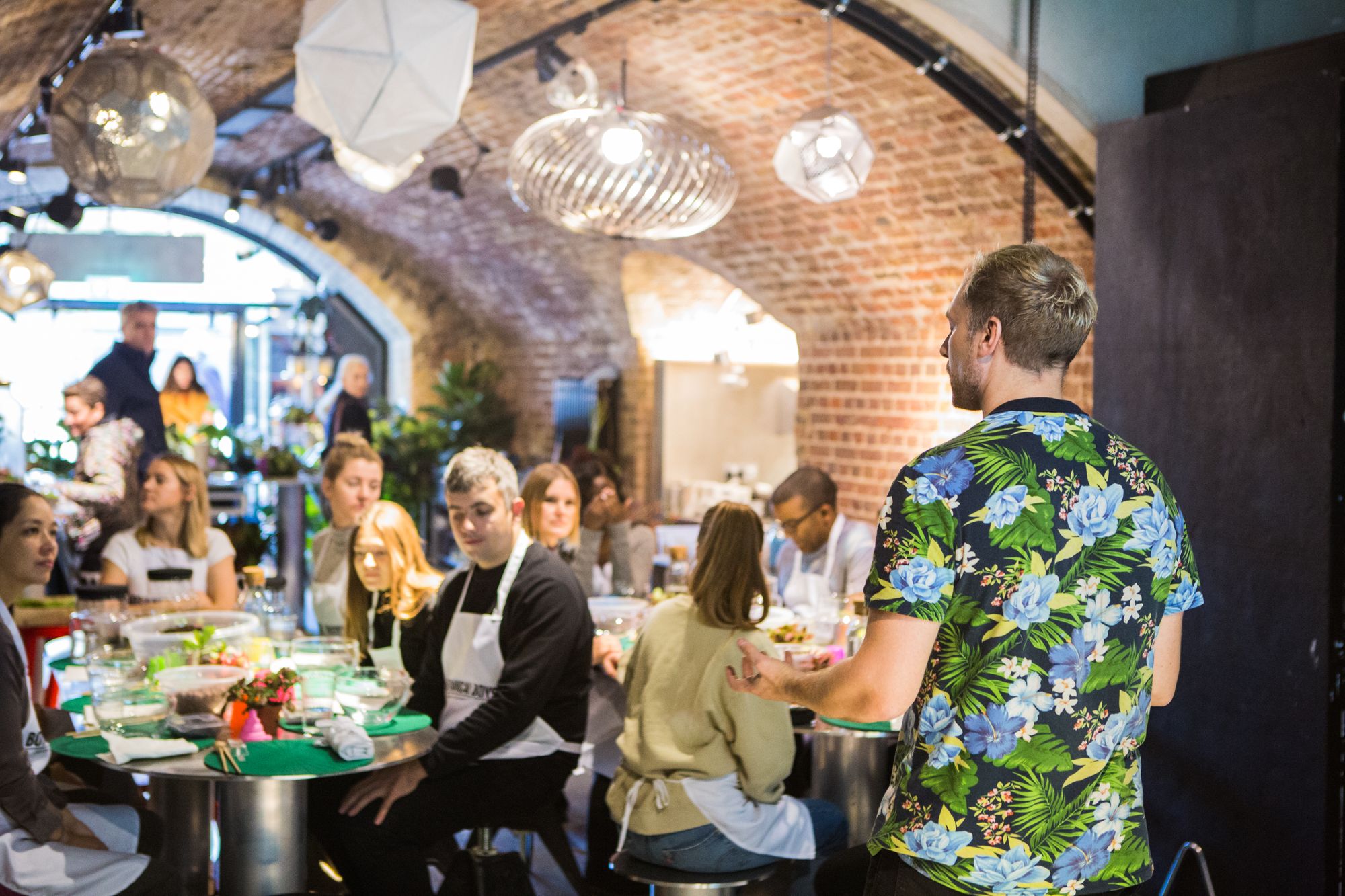 Where do you find inspiration and where do you encourage your students to find it?
We find inspiration from nature and we encourage everyone who attends our classes to go out and bring more plants into their lives.  There are so many health and well-being benefits of surrounding yourself with nature such as fresher air and sense of belonging with nature.  We are all connected in some way.
What's your favourite type terrarium to build?
Our favourite terrariums is building big large forest designs incorporating rock features and detailed sand rings in to the soil.  You just get the sense of being miniaturised into that landscape and feeling at one with nature.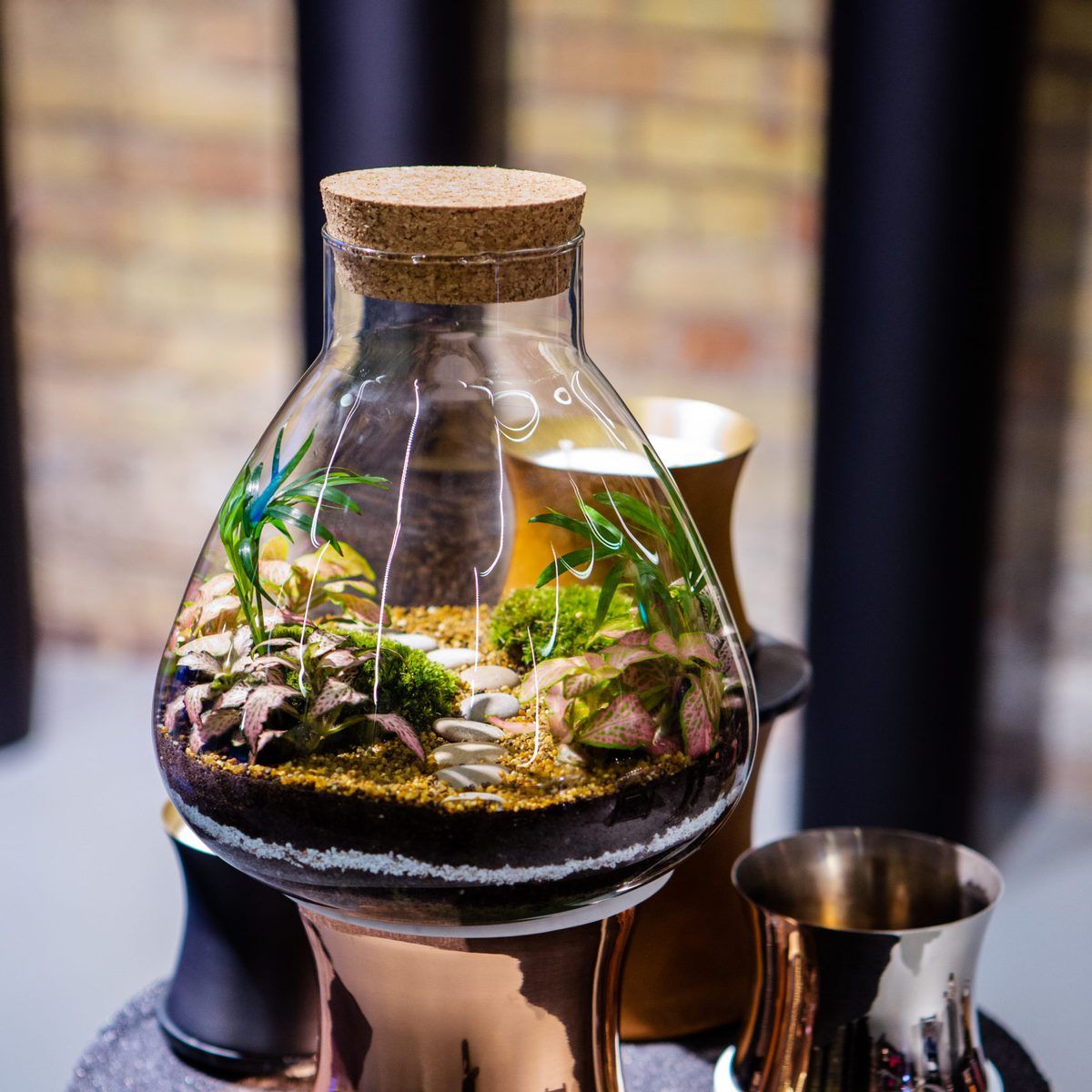 How does Obby make your life easier?
Incorporating our passion in plants and a structured lesson plan for sharing our knowledge onto a digital booking platform Obby have been instrumental in supporting the growth of our offering and has become a strong partner in our teaching growth as we move forward.  I always say "there are 11…+ million people in London, if we can teach just 1 million of our population here I would have achieved my goals for bringing nature to many peoples lives in the fun way we do it.  Obby will support us in reaching this goal and beyond.
Book a class with the Botanical Boys
Want to learn more?
Check out more blogs featuring Obby teachers and their stories below: