What you will do
'There is no way I can sort through the thousands of images I have on my computer......'
'My photos are all over the place, I have no idea where to find them...'
'I would love to use Lightroom but I'm afraid it's too complicated...'
As a novice to any software the biggest obstacle is that you simply fail to see the logic of the program. You know it, right? The fear of not knowing where your images go, how to find them and what to do if you just want to email it to a friend.
Lightroom is a fantastic tool that will help you organise your images with greater speed than you have ever hoped for.
And I will help you understand how Lightroom works.
IS THIS COURSE FOR ME?
-Have you taken hundreds of pictures on your last trip? -Do you have thousands of images scattered all over your computer, your phone or on external drives? -Do you have the impression that finding your favorite picture is like looking for a needle in a haystack? -Do you wish you could edit your images in a fast and intuitive way in a software that does not intimidate you with a complicated layout? -Would you like to know how to add that extra bit of punch to your shots that make them stand out?
Then the ExposureWorks Adobe Lightroom course is what you're looking for! György has been teaching Lightroom for 7 years and have helped hundreds of beginners and advanced photographers from getting quickly started with the basics all the way to advanced editing techniques and creating photo books.
The Getting Started with Adobe Lightroom workshop consists of three major parts.
Installing the correct version of Lightroom.
-Making sure that your computer is properly set up for storing, finding and backing up your photography.
-Understanding which folders and directories will contain your images.
Working with the Library Module
-This is the place to organise, tag and manage safely and efficiently the hundreds and thousands of images that you may have on your computer, external drives and memory cards. We will discuss your individual data management needs to make sure that you find the right workflow for your specific needs.
-We will look at how Lightroom is organised, where and how it creates its own files and where your image files go.
-We'll look at the Library Module in great detail and see how you import, organise, tag and add keywords to images.
-We'll examine all the ways in which you can then search for and filter images and create smart, dynamically updated collections (albums) and the various ways you can then export and share your images with others be it on social media or in a print photo book.
Most importantly, thanks to all the people who have attended this course in the past two years, I know how to help you truly understand what's happening to your image files so you never need to worry again about losing pictures and feeling that all this is something that you will and can never understand and master.
Editing in the Develop Module
Among others we'll discuss the following topics:
-Understanding the Histogram.
-Understanding the difference between image formats like JPEG and RAW.
-Changing the composition and the aspect ratio of your images.
-Turning images into stunning, crisp black-and-white images or working with their colours.
-Methods of non-destructive global and local adjustments of exposure, contrast and colours.
I will patiently guide you through every step either sharing my screen with you or remotely taking control of your computer. (With your permission only, of course.)
Obby Guarantee
We ensure quality. If your class doesn't reach your expectations, we'll give your money back.
Class location
This class will take place live online. You will be sent joining instructions after booking your spot.
Gallery (1)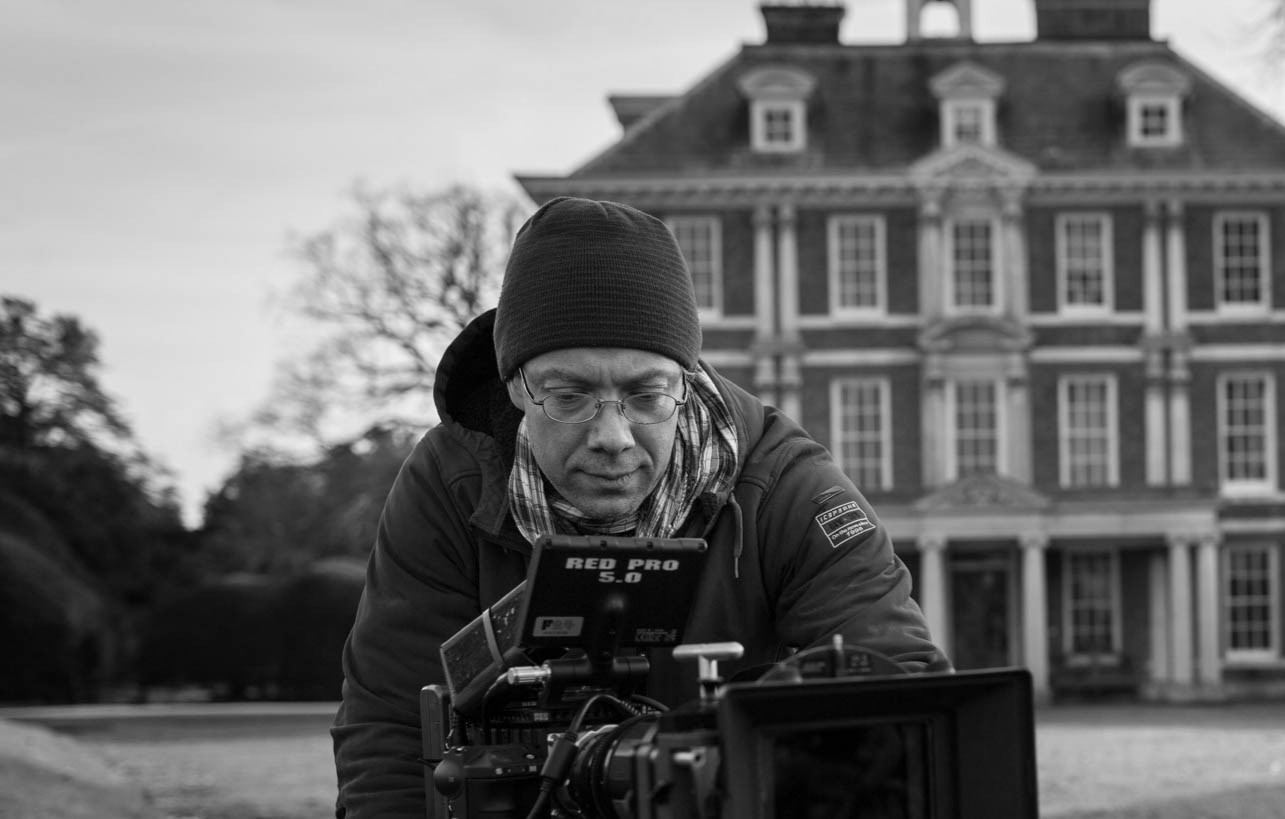 About your host, ExposureWorks
All of ExposureWorks' classes are available anywhere in London as György, your tutor, will travel to you for the session. The sessions are specifically designed for 1-to-1 tuition allowing students to learn in a safe environment and tailor the class to whatever is most needed.
ExposureWorks photography courses cover a wide range of topics:
simplifying and understanding your DSLR, leaving those automatic settings behind, for good.
turning you into a photographer who can act fast
basic and creative exposure control perfecting control of aperture, shutter speed and ISO
understanding how that lenses works whilst mastering auto-focus
getting you prepared for those everyday situations you really want to master: portraits of children, travel photography, blurred backgrounds, shooting sports and wildlife, difficult landscapes (bright sun, sunsets, sunrises) and successful nighttime photography
Hosted by György László, who trained in 35mm and 16mm filmmaking at Famu in Prague. György has learnt from the some of the best teachers all over the world (native Hungary, Czech Republic and the US). He loves explaining his craft almost as much as he loves igniting the passion in others for photography. Over the past three years he has taught over 500 courses and close to 2500 people between running ExposureWorks and working at one of London's biggest Digital Photography Schools DSLRphotographycourses.com, gaining a vast wealth of experience.
If you're just starting out or simply want to improve your family or holiday snapshots to savour those special moments, ExposureWorks courses are for you. Perhaps you want to delve deeper. You yearn for that creative exposure control or an understanding of the true extent of your lenses capabilities? György is your man.
Notes
-Please make sure that Zoom and Adobe Lightroom are installed on your computer. -Please get in touch before the workshop and tell me about the computer you'll be using (desktop or laptop, screen size, or if you're using an external second screen). -For organisation and backup purposes it's always a good idea to have an empty external USB disk ready. Talk to me before the workshop and if you don't have one, I'll recommend you a few solutions. -A polite reminder: I respect your privacy above and beyond the call of duty. Please make sure that there is nothing on your desktop or no personal photography on your drives that I could accidentally see.
Age Requirement
14
All students under the age of 16 must be accompanied by a parent/guardian.
Flexible cancellation policy
Any class can be cancelled and fully refunded within 24 hours of purchase. See cancellation policy.