Classes
Eight session course
Daytime
Learn the basics
French Beginners aims to provide students with a basic knowledge of French and focuses on the acquisition of practical communicative skills. It covers basic grammar and essential vocabulary, allowing participants to communicate effectively and with confidence in French on a range of topics relating to everyday situations.
Taught in French
The course is taught mainly in French and works on the four skills of listening, speaking, reading and writing, with the main emphasis on speaking. Students engage in interactive language activities, participating in group and pair work to practice vocabulary, expressions and grammar structures.
Feedback sessions & Online community
There is an overview, consolidation and feedback session in the final week, concentrating on the material covered in the term. By the end of the first term, the student is able to read, understand and communicate using French in very basic situations. Students should be able to understand simple oral and written texts and understand specific information on simple topics.
Here is what is covered
Greetings and farewells
Introduce yourself and other people
Ordering at the bar or at a restaurant
Talking about habits and hobbies
Describing your room/house
Understanding and giving directions
Describe and introduce your family
Review and consolidation
Your Teacher
This course will be taught by the wonderful Anais, who has been working with Obby for the best part of 6 months to help build our amazing new French curriculum. A few facts about Anais:
Native French speaker, born in Paris.
Masters Degree in Education: Foreign Language.
8+ years of teaching experience, 5+ in London.
Interpreter for government organisations.
Formerly taught members of European Parliament as well as large international organisations such as Danone, EDF and Airbus.
Did you know?
A little message from your teacher, Anais - "I understand how important it can be to learn another language, whether for a job opportunity, for travelling and discovering the world, or just as a hobby. We must give ourselves the means to realise our dreams and desires and it is never too late to realise yours!"
Obby Guarantee
We ensure quality. If your class doesn't reach your expectations, we'll give your money back.
As a pastry maker, French cuisine is incredibly important to me - so I decided to follow my dream of living in France by taking a course. Anais was perfect! Merci Anais!
Reviews
As a pastry maker, French cuisine is incredibly important to me - so I decided to follow my dream of living in France by taking a course. Anais was perfect! Merci Anais!
Class location
Test Location
Test Location
Test Location
RG10 8AE
Reading
Gallery (2)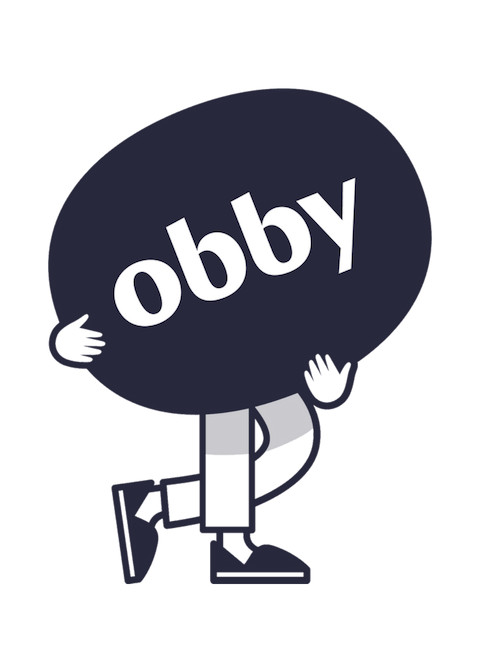 About your host, Obby Language School
The Obby Language School is a collection of some of our best and brightest language teachers all coming together to form a new offering to the language learning community!
We have been spending months tirelessly finding the top teachers to learn from whilst also building the best curriculums to learn with! Our teachers are all highly qualified with extensive track records and we have been piloting new courses with them since the start of the summer. They all must have been actively teaching language, in London, for the last 5 years and must have, at some point, taught at a top institution such as King's College, SOAS, The Goethe Institute etc.
We have also found some great locations across London to hold our courses in and are constantly adding more so that you don't have to travel too far from your work or home to attend one of our amazing courses.
Notes
Our students are given the attention they need. That's why we only have a maximum of 10 students per class
Flexible cancellation policy
Any class can be cancelled and fully refunded within 24 hours of purchase. See cancellation policy.