Classes
If you've got a love of meat and keen interest for butchery, minus the experience, with a craving for fantastic cooking tips and recipes, then this is the workshop for you!
In this class
This butchery workshop is a one off special event taught by David Redman, who is a meat specialist from Dovecote Park (and the sole supplier of Beef to Waitrose).
During the class, you will learn all about butchering and preparing a pig - yes a pig. We will have a half a side of pig to butcher. This will then be divided between the attendees to take home at the end of the class (with some extra belly so no one is cut short).
The workshop is extremely  hands on and will give you a feel for the different cuts of pork and how to cook them.
We will begin with a demonstration from David showing you how to butcher a pig and bone and tie the belly. Following this, students will get stuck in, getting their hands dirty and bone and tie their own belly cuts to take home with them.
Once you have finished butchering the meat, you will get to sit down and enjoy some delicious Taiwanese Slow Cooked Gua Bao Buns (a delicious meaty Taiwanese steamed bun). As you eat, the chef will go through how to cook a variety of the cuts including Slow Roast Belly of Pork, Pot-au-Feu of Braised Pork Belly and Spare Ribs.
Now you can
Gain confidence in the kitchen
Develop some butchery
Understand better the handling and cooking of meat
Keep
You will be provided with some great recipe ideas and will leave this class feeling confident in your butchering skills and able to make different delicious meat dishes.
You will also take some prepared pork belly and some other cuts of butchered meat for your freezer.
Did you know?
Archaeologists unearthed some animals, dating back to 3.4 million years ago, who showed signs of being carefully cut for consumption! That's right. Your butcher shop is practicing an art that has been around for 3.4 million years.
Obby Guarantee
We ensure quality. If your class doesn't reach your expectations, we'll give your money back.
Gift this class to a friend or loved one
This was a great class and I learnt so much from David about pigs and where all the cuts of meat are from. Can't wait to put my new butchery skills to good use at home!
Reviews
This was a great class and I learnt so much from David about pigs and where all the cuts of meat are from. Can't wait to put my new butchery skills to good use at home!
Class location
Wandsworth Town
3 Enterprise Way
Wandsworth
SW18 1FZ
London
Gallery (4)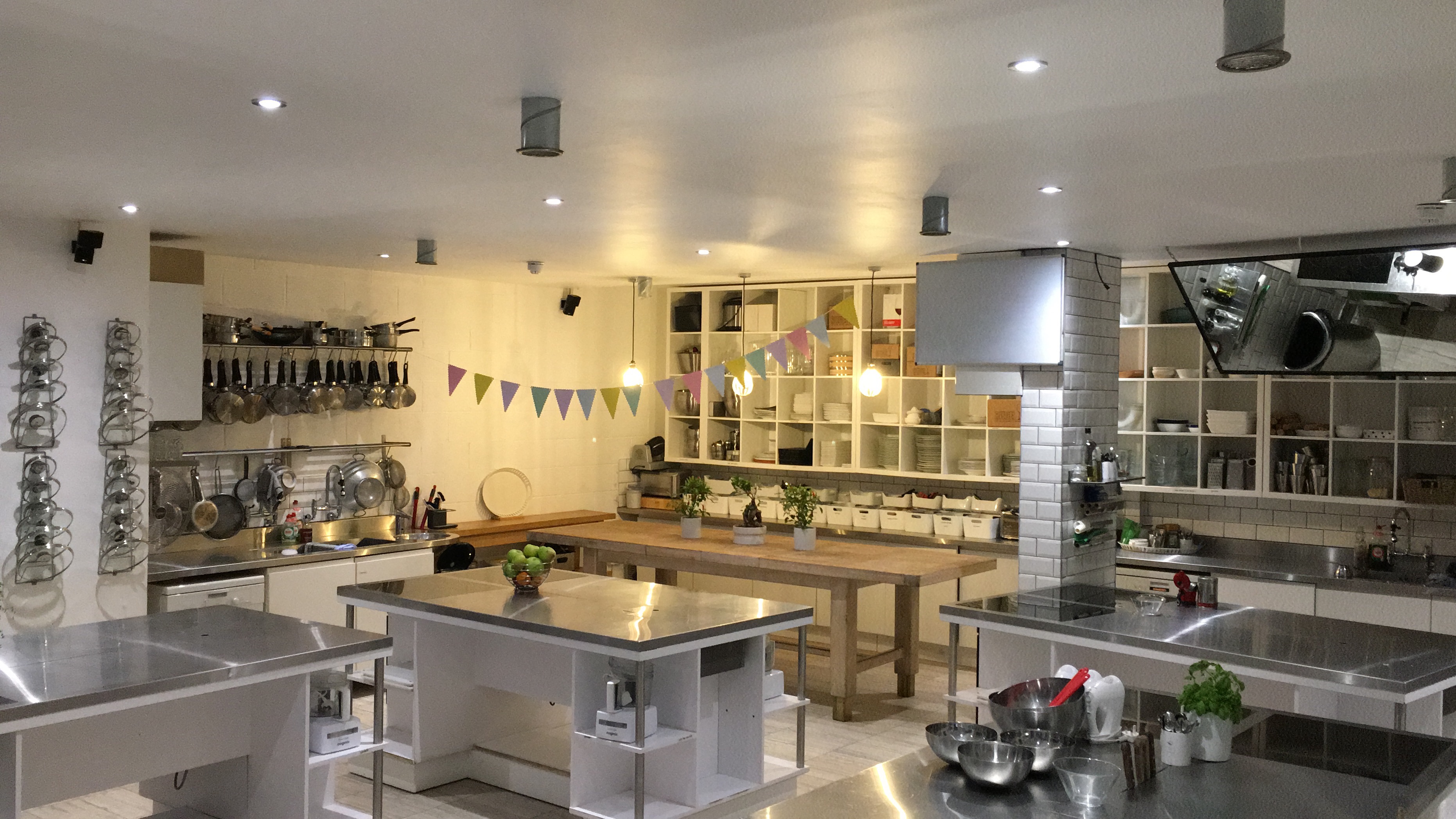 About your host, The Avenue Cookery School
The Avenue Cookery School is a family-run leaning business based in Wandsworth in South West London. The owner and head chef Diana began her career as a chalet chef before discovering her entrepreneurial side and founding a number of specialist food ventures. Infamously, Diana taught at The Grange Cookery School in Somerset for 7 years before starting The Avenue, where she has been ever since.
Diana is supported by her son Richard and daughter Sophie.
The food at The Avenue can be considered classic chic but full of fun twists and turns (ranging from macaroon masterclasses to gluten free baking to simple supper classes). All the classes are taught in the school's beautiful kitchen facilities in a relaxed environment.
Watch The Avenue here, where all the magic happens: https://www.youtube.com/watch?v=xCBO61x4Aow&feature=youtu.be
Flexible cancellation policy
Any class can be cancelled and fully refunded within 24 hours of purchase. See cancellation policy.