What you will do
Single session
Exciting that you are keen to check out this event! Your host Shinyoung will be welcoming you at this secrete courtyard located inside St. Mary of Eton. She will be covering lots of interesting stuff, all free from empty calories, hangover and peer pressure ;-) The class is built to walk you through different flavours and techniques that you can easily replicate at home when you feel like something other than alcohol. You will taste each drink that I lined up and learn the whole new different variations of alcohol free drinks.
This is a run down & explanation of a class which will be in total about 2 hours.
I. Welcome drink (choice of the day) & small bites - a teaser of a great class starts with some deliciousness
II. The course
Key techniques we will cover
Pouring
Spices flavour extraction
Foam creation
Cold brewing
Fermentation (kombucha, cider vinegar, shrub, kimchi)
Stirring
The tasting menu & description of what we will discuss
Tasting menu is built up from delicate taste to more powerful taste. For some drinks, it will be mixed by the host, and for some other you will have small glasses to pour and mix on your own as you walk through the menu. It will be interactive and casual.
Mermaid affair - Kombucha, spirulina, liquorice bark elixir Here will discuss Kombucha (how to choose a good one, how to make one from scratch) and how to make Kombucha based mixed drink.

Tree hugger - orange, cinnamon, ginger infusion with aquafaba (chick pea water) foam Here will discuss the different spices with actual spices (smelling them, touching them: cinnamon, anise, corriander, lavender, liquorice, cardamom, nutmeg...) and how to incorporate them in chilled drinks. We will also talk about creating a beautiful layer of cocktail foam (both vegan and non-vegan way)

Ground - Cold brew coffee, beet root juice with lemon
Here will discuss the simple method of cold brewing, and how it can help creating interesting flavours easily at home.

Mother Mary - Apple cider vinegar, kimchi, Brown sauce, tomato juice, salary Here will discuss about fermentation technique to create all kinds of drinks at home, including apple cider vinegar, shrubs, kimchi.
III. Grand finale No menu is complete without a sweet finish. House-made alcohol-free digestif
Did you know?
Chili induces the same happy chemicals like alcohol in our brain (according to chili!)
Obby Guarantee
We ensure quality. If your class doesn't reach your expectations, we'll give your money back.
Great experience, we learned a lot and had great fun
Reviews
Great experience, we learned a lot and had great fun
Class location
This class takes place at a location of your choosing.
Gallery (10)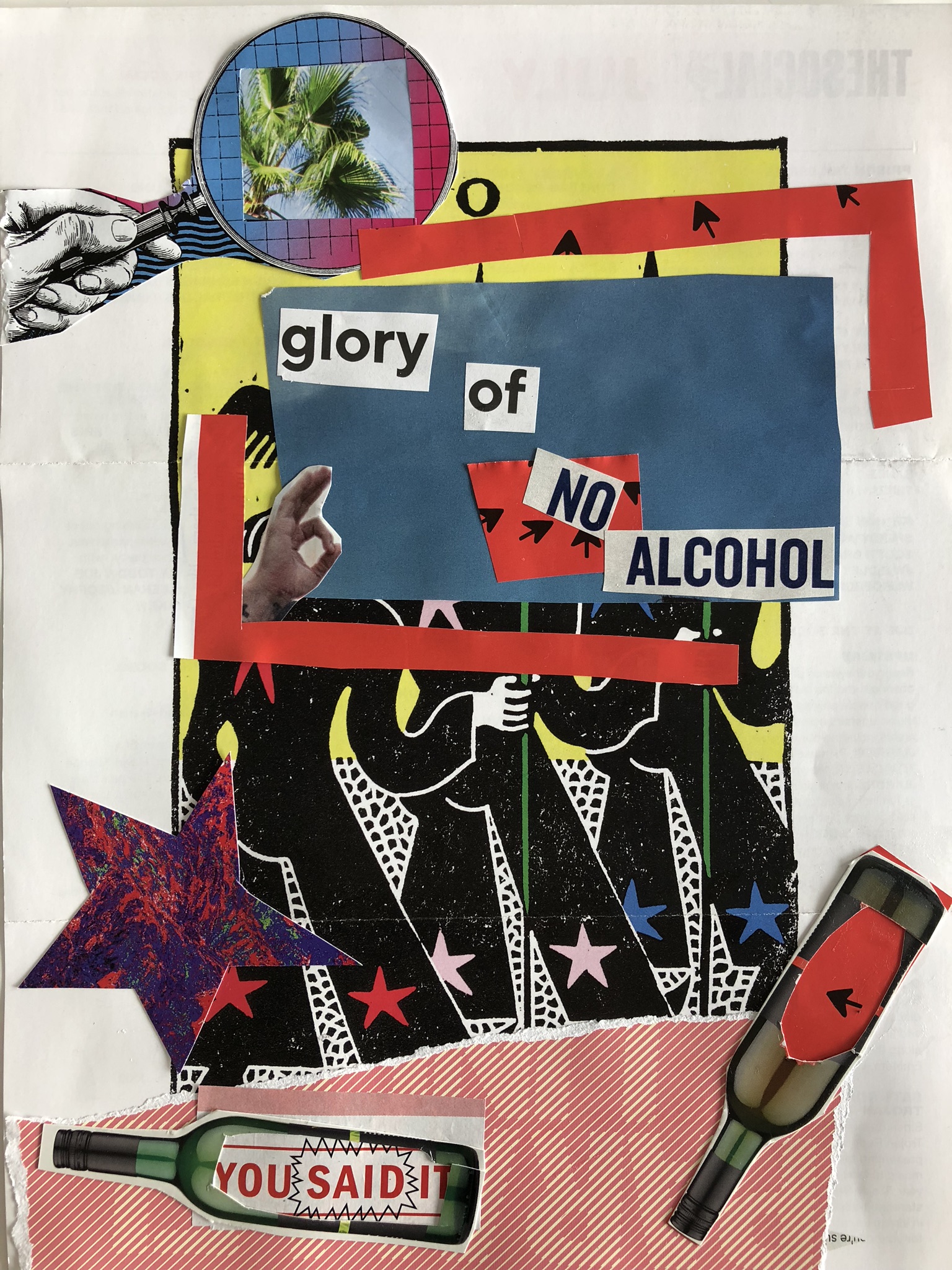 About your host, Social Beverages (Ministry of International Specialty Concoctions)
London-based Korean entrepreneur and mixologist, Shinyoung has opened a new pop-up bar called The Ministry of International Specialist Concoctions (M.I.S.C.) to offer Londoners globally inspired non-alcoholic drinks. Shinyoung's 10 years of travelling experience and creative & health-conscious mind are the foundation of the surprising and delicious drinks.
At the beautiful, secrete courtyard surrounded by greens and flowers, Shinyoung will walk you through the new and exciting world of alcohol-free drinks.
"What about Reserve, an outcome of double-fermentation, combining Kombucha with traditional Korean rice drink Shikhye? These are not just alternatives to alcohol – these drinks will take you on a journey of complex flavours from savoury bitterness to subtle florals. M.I.S.C. is committed to vegan and health-conscious ingredients. The drinks are created using techniques known to improve health benefits and flavour."
Notes
This is a pop-up available until 2nd OctTools and drinks are provided - nothing to bring but just your curious self!
Flexible cancellation policy
Any class can be cancelled and fully refunded within 24 hours of purchase. See cancellation policy.