Classes
You may well be wondering what on earth is a Kokedama? Which is a fair point as the name is not a mainstream term...YET! It's the ancient art form of creating a traditional Japanese hanging garden and the latest botanical craze, currently sweeping LA and Sydney following on from the 2018 botanical trend and all round obsession with terrariums!
"Kokedama" is a Japanese word which literally translated means moss ball. Using traditional wrapping techniques and soil combinations we teach you the skills required to create these wonderful pot-less hanging plants. Not only does a Kokedama look amazing but they are really low maintenance and so much fun to make, we think once you see one you will just love them! 
In this hands-on workshop you can create your own stylish urban oasis. During the botanical workshop you'll create three different types of Kokedamas from tropical plants of your choosing and learn best practices for plant care and upkeep to keep your new string garden beautiful and healthy, all while enjoying complimentary sake, bubbly and East Asian inspired nibbles.
A Kokedama workshop provides an opportunity to learn a new skill and connect with nature in a creative way, through an experience that is both playful and relaxing. With many Londoners not having outdoor space, attending a Kokedama workshop provides the perfect opportunity to get stuck into nature and leave with a beautiful new hanging garden that means you can bring the outside inside in your home as well.
Your teacher Hayley, is an experienced set designer and interior stylist for the film and advertising industry and can offer lots of tips on how to present your Kokedamas in your home.
We offer different coloured strings and twine as well as a range of plants to choose from, so that everyone can create something truly unique and express their own sense of creativity.
The Venue The workshop will take place in a hidden, heated and covered garden, housed at the back of the jewellery store Kas & Ros right by the iconic Tower Bridge, with tube stations, Borough, London Bridge both nearby . The magical garden space, is decorated particularly for the event, so expect to see lots of examples of what you can create.
This is an example of what you should expect to learn at a workshop:
An introduction to the tradition of Kokedama making
Choose three tropical house plants from a wide selection of plant variations
Prepare your own soil mixture
Learn the basic method for the moss ball
Create your first Kokedama using the sheet moss technique
Choose from a range of coloured twines
Learn and perfect the skill of the Kokedama wrapping technique and make a different style of Kokedama
Create two more Kokedamas in colours and styles of your choosing
Create string supports to hang your garden
Learn about upkeep and how to maintain and display your new garden
All the while enjoying some nibbles and bubbly (served with good ol' Irish Hospitality;) )
Select a class time
Wed 22 Jan 2020, 7:00pm - 9:00pm
Thu 23 Jan 2020, 7:00pm - 9:00pm
Sun 26 Jan 2020, 11:00am - 1:00pm
Sun 26 Jan 2020, 3:00pm - 5:00pm
Tue 28 Jan 2020, 7:00pm - 9:00pm
Sat 1 Feb 2020, 11:00am - 1:00pm
Sat 1 Feb 2020, 3:00pm - 5:00pm
Wed 19 Feb 2020, 7:00pm - 9:00pm
Thu 20 Feb 2020, 7:00pm - 9:00pm
None of the dates work for you? Let the host know and you will be notified when new dates are added.
You will only receive an email from us if new dates are added for this class, you will not receive any marketing emails, and that's a promise!
Did you know?
This ancient Japanese art of the 'Kokedama' is simply translated to moss ball!
Obby Guarantee
We ensure quality. If your class doesn't reach your expectations, we'll give your money back.
Lovely studio space (with a superb jewellery shop at the front!) . Hayley is charming and knowledgeable. You actually get to make three kokedama while sipping sake or Prosecco and eating Japanese nibbles. Great fun!
What can I say, absolutely awesome! Hayley was so friendly and personable, it was great fun! Thank you 😊
Reviews
Lovely studio space (with a superb jewellery shop at the front!) . Hayley is charming and knowledgeable. You actually get to make three kokedama while sipping sake or Prosecco and eating Japanese nibbles. Great fun!
What can I say, absolutely awesome! Hayley was so friendly and personable, it was great fun! Thank you 😊
Such an amazing class! The venue was beautifully decorated and one of the best workshop spaces I've been to. The teacher was very well informed and attentive and the class was well paced. It was such such a nice relaxed environment and I would highly recommend this class.
Loved the class, Cutterupper Studios classes are also so much fun, the space was ideal and I made something I was really proud of! Looking forward to the next event!
This class was so much fun and I'm crazy about my plant! Hayley is an absolute pleasure to be around and it felt so good to get my hands dirty and working with nature (in the comfort of being indoors ;) ) this class is not to be missed. I already want to come back.
Hayley was an amazing teacher, not only was she informative but made the class really fun. I took her class by myself and met some really lovely people and learned a new skill. The space was absolutely beautiful and decorated specially for her particular class which made it feel really different and also made me excited to take other classes of hers in the same space!
I LOVE indoor plants and creating an urban garden indoors so this class was perfect for me! I am obsessed with my hanging bundle of joy and I am desperate to make more! Hayley was a great teacher who was incredibly informative and made the class really fun, can't wait to do another class of hers soon!
I had a great time making kokedama. Hayley, the host was great fun and entertaining- she helped us all learn quickly and gave us confidence - like anything was possible!! Since the class I have made some more as they make great trendy and unusual gifts. I feel like an expert!!!!! It was a great night out doing something creative and having some fun (and a little drink) in a lovely venue. Will definitely do more classes with Hayley.
The event was super! creating something so beautiful with earth products in lovely surroundings with a great host!! My little plants look striking in my flat. Hopefully they will grow to really impress!! Looking forward to my next session with Hayley and learning new interior tricks along with good company.
Loved the class, was great doing something different and learning a new skill. The workshop is in such a cool space and the teacher, Hayley, was amazing! Would definitely recommend it.
This was such a fun course! Hayley is a great teacher. I would highly recommend it. 5 stars from me!
This was the most amazing and creative workshop I have ever been. Being a plant and nature lover this workshop could have never been better than it was. A lot of creativity and good vibes going in the room and Hayley was super friendly and making sure we were all enjoying and making the most of the experience. Hanging gardens, could not believe I made one of my own and thanks to Hayley and this amazing workshop opportunity. If you love plants and nature, I would highly recommend. So much fun and bliss!
Hayley was a wonderful host and teacher for the Japanese hanging garden class! I had such a fun time and love my plants I took home with me to create a peaceful oasis in my little studio flat of a home. The event was held in a beautiful space which really complimented the class being taught. I highly recommend spending the afternoon or evening enjoying one of Hayley's lovely workshops.
We had so much fun doing this. Hayley was a great host, creative and knowledgeable. And we have a couple of great unusual hanging plants to show for it :)
Loved it! So much fun! Great teacher!
Loved learning how to create my kokedamas! The teacher was very knowledgeable and explained very well each step :) I am now looking to start making my owns at home!
Very original class for gardening lovers!
5 stars for Hayley, 5 for the studio, 5 for the ambiance, 5 stars everythiingg
Class location
London Bridge
61 Tower Bridge Rd
SE1 4TL
London
Gallery (7)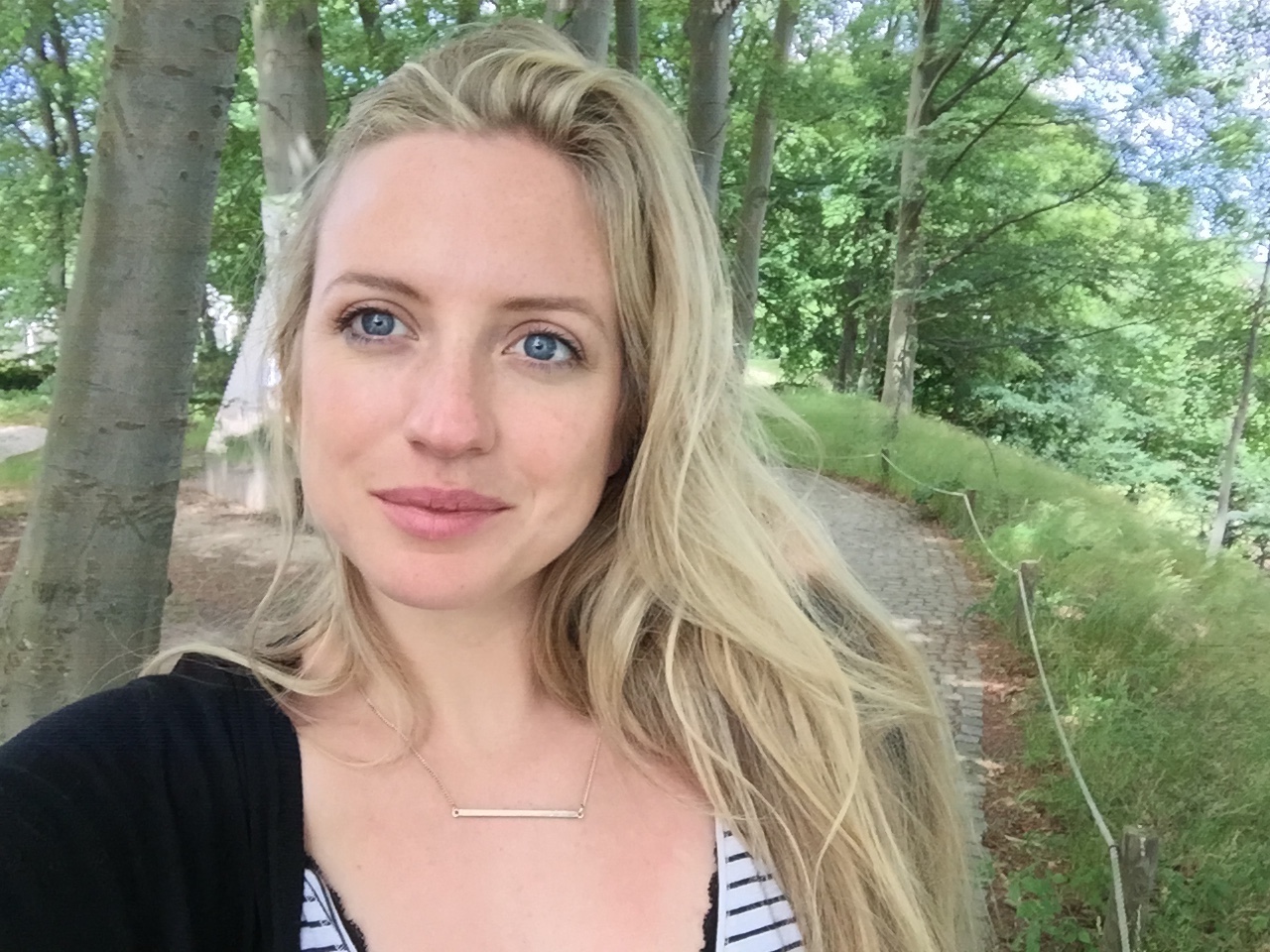 About your host, Cutter Upper Studio
Hayley McDonald is an interior stylist and set designer who has set dressed countless music videos and TV Commercials for many well-known artists and household brands as well as working with clients to design beautiful and striking interiors.
From magical sets to beautiful homes, Hayley knows a thing or two about how to re-imagine a space and bring a unique style to a home.
Hayley will be sharing her industry styling tips on how to bring the outside, inside.
Join Hayley and create a botanical creation, perfect for city living and enjoy your own an urban oasis.
Notes
We provide everything you need to make your wonderful Kokedama creation along with complimentary sake, bubbly and East Asian inspired nibbles. Please come wearing something that you don't mind getting mucky and ideally that you can roll up the sleeves of. It is advisable to remove jewellery and watches before coming to the class as you will be working with your hands in soil.
Flexible cancellation policy
Any class can be cancelled and fully refunded within 24 hours of purchase. See cancellation policy.