Classes
If you want to bring some joyful colour into your life, then this Pajaki-inspired paper chandelier is the perfect workshop for you. It's big, bright and bold, and light-weight enough to be easy to move around so you can put it in any room you like.
Pajaki are traditional Polish folk decorations, originally handmade as a way of brightening up homes, using easily accessible materials such as feathers, wool, paper, scraps of ribbon, string, and straw. The word 'pajaki' literally translates as 'spiders of straw' - and it's easy to see where they get that name from! Although they can be time consuming and labour intensive, the end result is a beautiful piece of home decor, that you'll want to leave up all year round.
In the workshop we will begin by looking at some of the ways you can customise your Pajaki to make it totally unique, and then it's on to the fun part - choosing colours and what style of Pajaki you're going to create. You will create the whole thing from scratch, around a metal ring that forms the centre, adding lots of extra finishing touches such as paper flowers, pom poms, and tassels to make your piece completely personal. More is definitely more with this project, so go wild with colours and create something truly fabulous!
When you get home from your workshop, there will be an email waiting for you with all the details of suppliers and kit you need to make more. They're such a great way to bring seasonal colour into your life, and they also make a fantastic housewarming gift.
So if you looking for some colour to brighten up the Summer, look no further!
Obby Guarantee
We ensure quality. If your class doesn't reach your expectations, we'll give your money back.
Class location
Hammersmith
57 Black Lion Lane
W6 9BG
London
Gallery (8)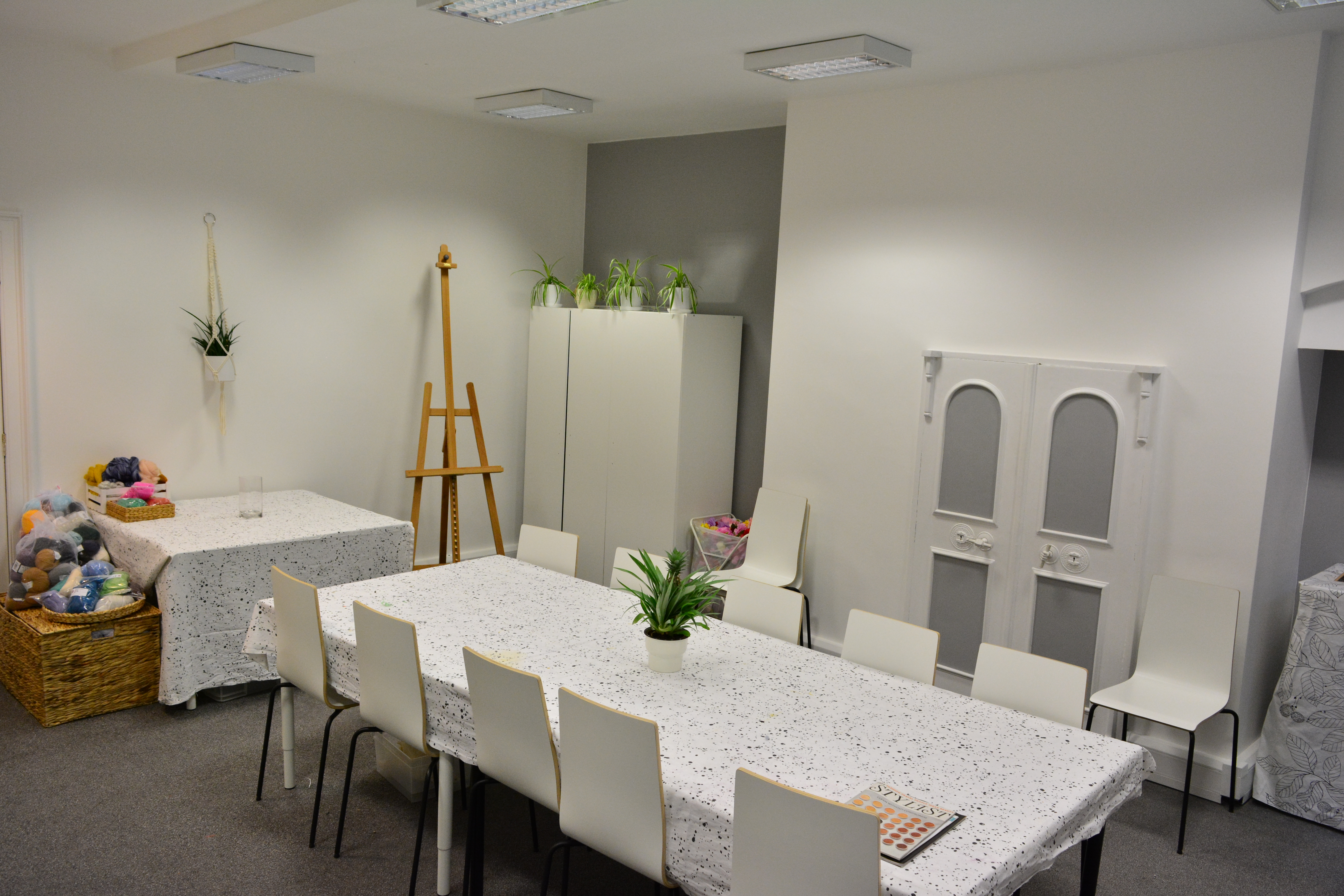 About your host, London Craft Club
London is a hub of creativity, culture, and of course, craft, but it's also a terrible time thief. London Craft Club founder, Sonia, used to be a member of an awesome little group called Crafty Mums. They were creative, crafty, motivated and united in their interests – but only once in all the years of meeting did they do any actual crafting together! Work, commuting, parenting and all the rest seemed to leave no time to do all the fabulous craft projects that were possible.
Sonia really believed that crafting can be so good for you. Good for socialising, good for sustainability, good for creativity, good for happiness. So she started London Craft Club. It's a friendly, fun place for you to easily try new crafts or pick up an old one in lots of different London venues. No fuss, no bother, you can rock up with just your lovely self and leave with an amazing finished piece you've made in just a couple of hours. We've got all the right kit, equipment and templates you could possibly need, so you can focus on enjoying the crafting and making.
Sonia studied Glass and Sculpture at University, and sews, knits and even welds from time to time. She also spend many years working in education in all sorts of unusual and informal environments, so London Craft Club has grown out of her twin love of teaching and making. Along the way she's also met some great craft teachers , and shared her teaching skills with them too.
So welcome to the Club – come along to one of the crafty sessions soon and get in on the craft thing!
Notes
What's included:Your choice of hundreds and hundreds of colourful paper circlesAll the other materials need to make the chandelierA waterproof bag to carry it home inPrinted colour instructionsDetails of suppliers and instructions by emailA glass of house wine or beer or a hot drink, depending on the venue
Flexible cancellation policy
Any class can be cancelled and fully refunded within 24 hours of purchase. See cancellation policy.