Classes
This course have been designed to teach the basic pottery hand build techniques, develop your creativity, support your own ideas. There is no pressure here, you will not get a degree and you will measure your progress with yourself. My workshops are for you to enjoy and let your creativity flow.
This are the techniques that I will be teaching you, we will be focus on some for longer depending on the group abilities and on the work that you will like to do.
Pinching Coiling Slab building Slip painting Glazing
The maximum attendance for this group is 8 people and it will be a mix of beginners and improvers who have some previous experience with clay.
If you are a beginner I will be teaching the basic techniques and we will progress into some more complex and challenging projects. If you are an improver you may want to join some of the projects that I will propose or maybe do your own one. In both cases I will be there for you when you need guidance.
Facts: Teach by local artist born in Ecuador with 10 years of experience teaching art and design. The course last for 4 weeks and is 3 hours per session. Location is 10 minutes walk from Blackhorse Station on Victoria Line Is run in the Educational Space at Blackhorse Workshop which is an impressive wood and metal workshop in Walthamstow. A very interesting place to work and develop new skills.
The practice of Pottery is proven to help us to keep a healthy and balanced lifestyle. The pottery bust our self esteem and self expression, reduces stress and improves hands, wrist and arms strength. Some people even call it the yoga for the soul!
Obby Guarantee
We ensure quality. If your class doesn't reach your expectations, we'll give your money back.
Yanire is very helpful and patient. Really nice mix of students and abilities in a lovely space.
Great venue and Yanire is super helpful and very patient . Really enjoyed the class
Reviews
Yanire is very helpful and patient. Really nice mix of students and abilities in a lovely space.
Great venue and Yanire is super helpful and very patient . Really enjoyed the class
Yanire was a great teacher who allowed us freedom to work on our own projects aswell as follow loose course guidelines. I thoroughly enjoyed the atmosphere and getting to know new people. Blackhorse Workshop is a perfect venue with plenty of space and a great cafe aswell!
This ceramics course is great and I'm doing it for the second time myself. Yanire is a really good instructor and very flexible. She always has suggestions for your next ceramics project but also helps you work on whatever you would like to do and learn. The venue is perfect for the course, with everyone working around a large table and having nice chats while working on their own project. I definitely recommend it!
Class location
Walthamstow
1-2 Sutherland Road Path
E17 6BX
London
Gallery (8)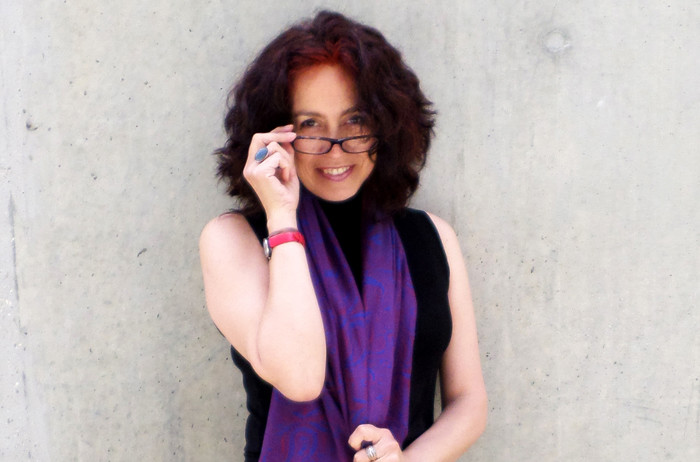 About your host, Sylva Ceramics
Yanire Sylva Delgado is an Ecuadorian Artist settled in London. She studied Printmaking in Madrid, worked as a University Lecturer in Ecuador, and have an MA Arts, Book and Design from Essex University. Her latest passion is Ceramics that she is been practicing for more than 3 years during that time she has been awarded by the NCFE/City and Guild with the Level 2 Award in Creative Craft and Creative Techniques in 3D. She is an active member of the Pottery Association and currently practicing at her Studio in Blackhorse Workshop in Walthamstow. She is part of the E17 Designers and has been trading for 3 years in craft markets around London. At the moment her pieces are exhibited at the William Morris Gallery.
In 2014 Sylva Ceramics started as a brand that commercialize her homeware pieces sold by Etsy, The William Morris Gallery and other local markets. Yanire has several years of teaching experience in her natal country and this year she developed a series of simple and practical workshops aiming to satisfy the need of been creative with clay, without having to learn the whole trade. Her workshops are very successful, proof of that is her participation in The Garden Party by Barbican and Sideshow by Blackhorse Workshop & Big Local.
"The ability of making utensils out of Earth is rewarding and poetic"
Notes
Materials include: clay, slips and transparent glaze Location: Blackhorse Workshop Firing and glazing will be done in the studio by the artist. Depending on the demand and attendance I will be running the sessions every 4 with 2 weeks break in between until the end of July.Please note that there is a £3/lb charge for firing and glazing. We will keep your final pieces for 2 weeks after the end of the workshops then they will be disposed of.
Flexible cancellation policy
Any class can be cancelled and fully refunded within 24 hours of purchase. See cancellation policy.