Written by Jay, the founder of Maiden Aunt. Maiden Aunt teaches Pop Up craft classes across the city of London monthly. The theme changes each time.
Hen made fun
If you have the honour of being maid of honour, then you'll also have the double-edged sword of organising a hen party. This has to be a hilarious event that everyone will be telling stories about for the rest of their lives, suits everyone, shows the bride how much everyone loves her, caters for all dietary requirements and religious beliefs, and doesn't leave people feeling resentful about all the money they have had to shell out. So, you've probably been through the standard list and realised that you've done them all before. You've had enough of spa days spent shuffling around in disposable slippers and a robe that doesn't quite cover you up if you move an inch. You've already got the t-shirt (literally) from the Team Bride trip to Magaluf. Penis straws and other accessories just aren't funny anymore. And is it just me, or is everyone pregnant these days?
Making something or learning something new is a fantastic ice-breaker for all ages. It provides a focal point so that you still get the chance to chat and swap stories.
Here are Maiden Aunt's hen-picked tips for "making" it a hen to remember.
Do something easy so that everyone can come away with something cool and you don't feel like you're at school
Make something that you'll want to keep or give to someone you love
Create a memory of the day
Do something that isn't too messy or takes up too much space. That way you have much more flexibility in terms of venue choice.
Make it a DIY Hen Party with these Maiden Aunt Classes perfect for groups
Make your own Geometric Metallic Himmeli Plant Holder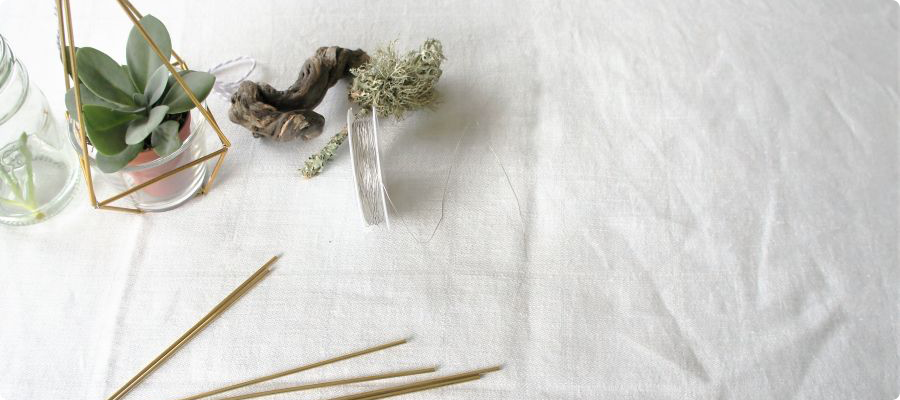 Sew a Bunny Sleep Mask (in collaboration with The Things She Makes)