We're delighted to be filling you in on the progress of M.Y.O's new creative studio in Peckham Levels. We currently host creative sessions for adults from a studio in Borough and work with Obby to bring them to you :). Think of M.Y.O as an art gym for your creative muscles - with over 12 creative classes to experience and enjoy!
So, what's happening now? A new 2nd studio has been found after a couple of months of searching and is in the process of being fitted out. Obby has kindly invited us to share a little of the story of fitting out the new studio. We have no idea how it is going to go, so let's see!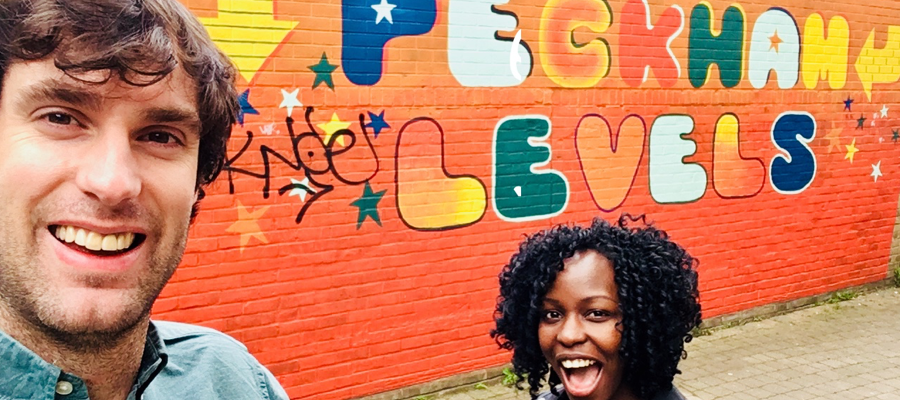 Peckham Levels
After searching for a while, a good friend of Diana's (thanks Liv!) suggested we contact Peckham Levels as she was there recently and thought it was cool - we had mentioned in our newsletter that we were looking for a 2nd site also. We checked it out immediately and arranged to meet the commercial director Aoife (a fellow Dubliner!) there the following week and after it became clear our visions aligned and the space would work at our budget, we started working towards closing the deal. In the background, we'd moved flat from West to South London (Camberwell) as were convinced we'd find a second site South of the river and wanted a shorter commute between the 2 studios and back to base (home). The studios and home are all within 30 minutes of each other. Makes logistics a lot easier - phew!
We got the keys on May 1st! This kind of thing is pretty new to us. The only experience we have is Sam doing a little refurb (mainly painting, lots of painting!) of a space for the social enterprise he set up in London (Camara Education) and worked on a house extension as a labourer for a summer! Diana, has a keen eye for interior design too. The below pictures are lit by the camera flash. The space was 'core and shell' when we go it, meaning there is no electricity or lighting and it's up to us to fit it out fully - with sign off from Peckham Levels of course.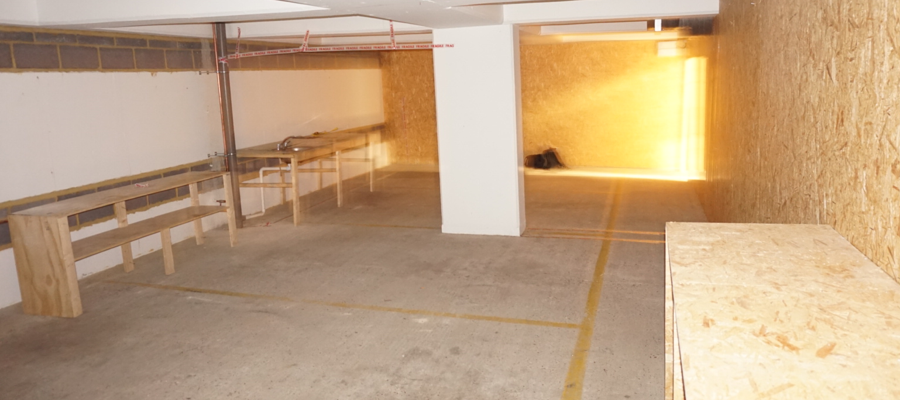 Studio Hyte
So, we have the keys, what did we do next? Get help! As we run M.Y.O ourselves and the Borough studio is still very busy, we felt we needed support in fitting it out and making it our own (see what I did there?). We have a small budget for this and need to get it open quickly as will be paying rent whether it is open or not. So, we turned to Ben, Arjun and Jordan, who are the brains behind Studio Hyte. Why? A few reasons.
They're smart! Way smarter than us.
They're cool! Way cooler than us, which was ideal as we want the space to have the warmness of an arts & crafts studio, but also have some cool design features to bring it to life.
Really nice guys and Sam trusted them as soon as he met them. Although, he had only met them once after a glowing introduction early in their journey of setting up Studio Hyte! We kind of just went with our gut to give them a shot on this. They haven't done a project quite like it, nor have we. We're both prepared to get our hands dirty and collaborate along the way! The worst that can happen is they blow the budget, with Diana and I having to source some funding elsewhere (a massive pain) and making the space less bespoke, at least in the short term. But, if this works, it will be magical!
Live locally - they work from Camberwell and live close to Peckham Levels too. Boom!
They had the capacity to take the project on. Pure chance. Phew!
After sharing our vision for the space and what M.Y.O is about, we invited them to a creative class so they could get a sense of our vibe and the layout of the Borough studio. They made whopper t-shirts too! We also shared a Pinterest board (was a nice afternoon going through all the possibilities!) and a document with what we felt the space would need - shelving, drawers, seating, tables etc.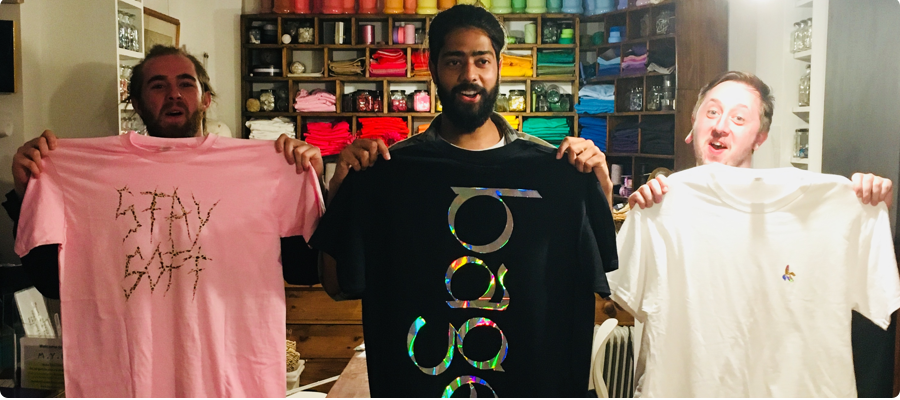 The 'Look Book'
From this, they sent us a 30-page 'lookbook' of sorts, to see if their thinking was like our thinking. Was all very #profesh, but right in line with what we had in our heads. We read through it and commented with a yes, no, love it! etc or a comment.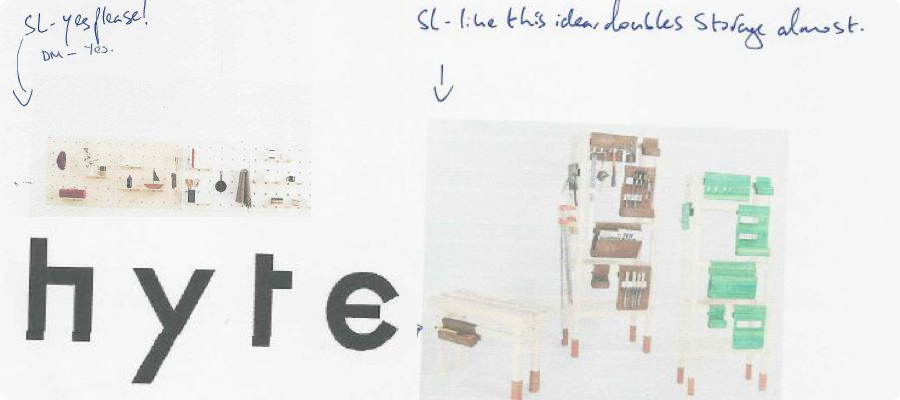 Then, they came to take some measurements in the space and talk through what the space could be like. That's Arjun on the left and Ben on the right. See - way cooler than us, although there were matching stripes going on.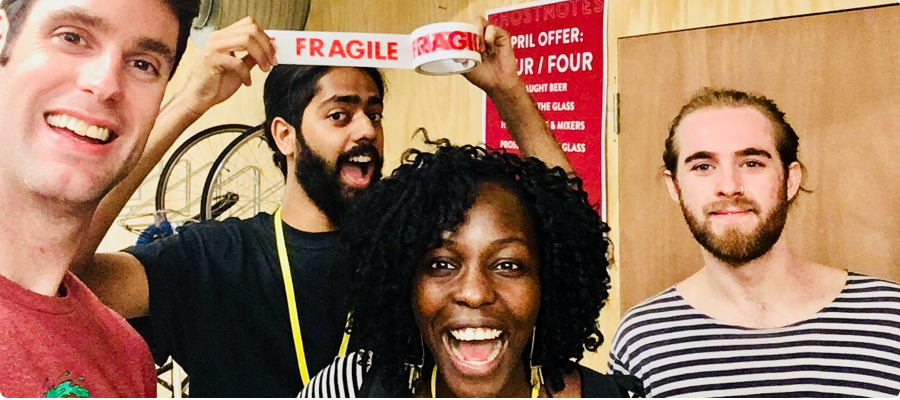 By this point, we've spent a few hours with each other and get along really well - which is really important as we're both kinds of venturing into the unknown.
Design and layout pack
Next, they sent across a 25-page pack with what the front layout could be like, the internal layout and possible furniture/shelving designs etc for us to chat through (I'll be keeping the latter top secret for now...). Now, with the benefit of hindsight, we should have kicked this process off a little earlier and probably been ready to go with the fit-out by May 1st. Ho hey - lesson learned! Designing a fit out takes time.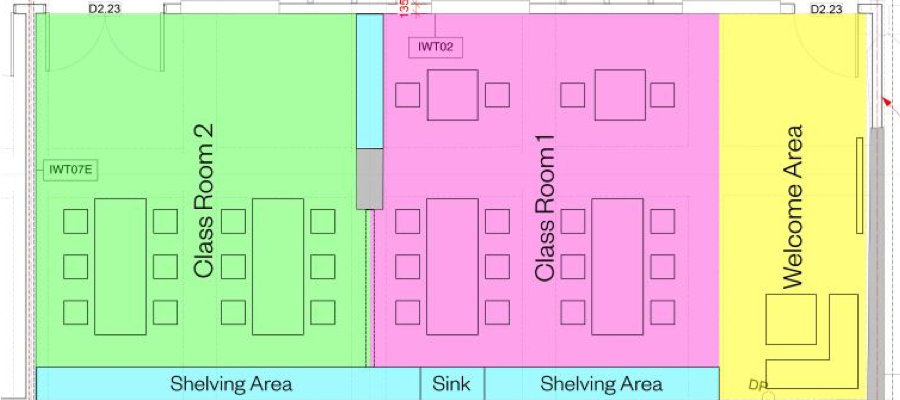 Painting / priming starts
We also spent a lot of today priming the concrete breeze blocks in the studio with a mix of water and PVA glue, which we will let dry overnight and start painting tomorrow. Apparently, breeze blocks absorb lots of paint, so the glue helps things! Apparently, it's best to paint before the electrician also (who knew?), which we found out on Tuesday, so have dusted down the overalls and are doing just that. We don't want to just outsource the whole fit out, we want to get our hands dirty too. This is all very exciting for us!
Where we currently are with MYO 2.0
18 days from getting the keys, we have a really solid idea of what we want to do (the designs will be finalised by tomorrow) and are awaiting the electricians quote so that work can start next week. Studio Hyte is busy finalising the designs from our most recent suggestions and are prepping to start making the bespoke furniture from next week. We're also still really busy in the Borough studio and are training some new team members up, as when we have 2 sites open at the same time, we can't be in 2 places at once! It's a challenge, but we're up for it! There will be lots of coffee over the coming weeks…
Stay tuned for more! Sam & Diana