Make More is a festival for makers and creators. An incredible first-time event in a leafy part of Victoria Park, Make More is transforming the park into a paradise of the arts. Think pottery fairs and demonstrations. Giant loom weaving, followed by immersive theatre. This festival specialises in highlighting the lifestyle and the sheer skill of the maker's community in London and we are proud to have been asked to be a part of it!
We'll be appearing at Make More with a very special Obby themed tent. Our teachers will be there daily bringing you free workshops and demonstrations in everything from paper marbling to watercolour painting. They'll also be there selling their beautiful creations and starter kits, so if you miss out one of the workshops, you can get your hands on a starter kit and use our special makers' zone to create something new with the careful watching eyes of our best Obby teachers! Check out our full Make More timetable here but below is also a list of the fabulous teachers that we have chosen to bring along with us! Each class is limited in places so please pre-book to avoid disappointment*
Botanical Boys
Botanical Boys, Darren and Ben will be with us for the whole festival. When they are teaching, they'll be showing you how to create miniature gardens inside a jar. They'll encourage you to use your imaginations and get your green fingers wiggling. The Botanical Boys will be teaching their classic make a Miniature Eco-System in a Jar class.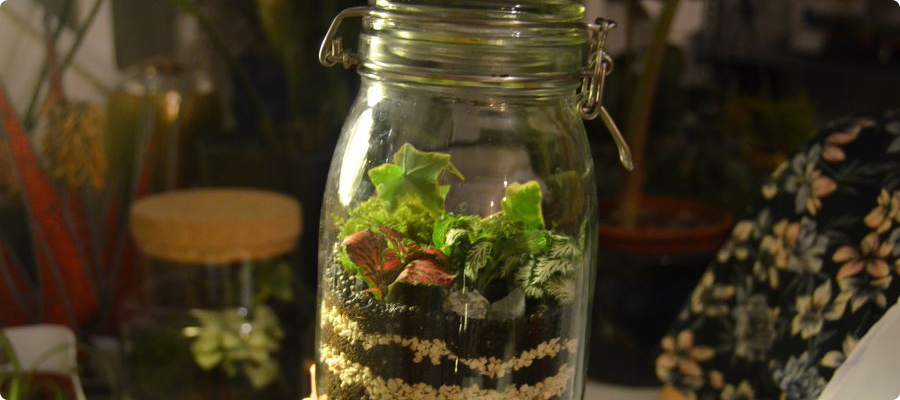 Reserve your place on one of their classes:
Thursday 23rd at 7.30pm-9.00pm
Maiden Aunt
Drop in for a mini crafter party led by Maiden Aunt where you'll create a bold statement necklace using laser cut wood pendants. Learn how to decoupage, embellish with metallic leaf and make your own swishing tassels. Perfect for when more is more and you want to elevate your look (read: always). This is a lite version of our usual crafter parties but as with all Maiden Aunt workshops, they are a world away from the classes you did at school. You're encouraged to talk to each other, doodle, daydream and even enjoy a drink (no pranks on the teacher though, please).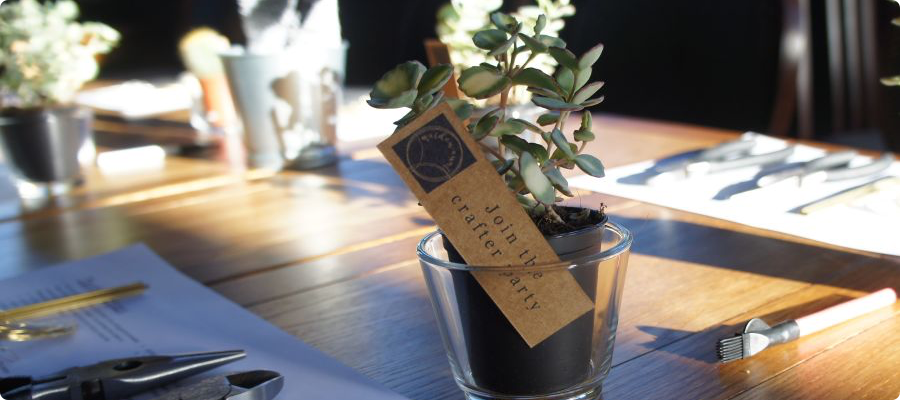 Reserve your place on one of their classes:
Thursday 23rd August at 4.00pm-6.00pm
Friday 24th August at 4.00pm-6.00pm
Leonie Saliba
Leonie studied fashion and design at the University of Central England and then went on to build a successful leather accessories brand. She's coming to Make More festival to teach you how to make a beautiful leather tassel keyring. This is a fun workshop aimed at giving you an enjoyable first-time experience making a leather accessory. You'll have your choice of leather, gold or silver hardware and a choice of designs. Leonie not only wants you to make something you are happy with, but she wants to inspire you to work with leather in the future!
Reserve your place on the Leather Keyring or Bag Charm workshop:
Saturday 25th August at 2.00pm-3.30pm
Sunday 26th August at 2.00pm-3.30pm
Monday 27th August at 2.00pm-3.30pm
Mary Maddocks
Mary Maddocks is a textile artist based in South East London. Her work combines a passion for woven crafts with a lifelong love of the natural world; she creates wall hangings and woven jewellery inspired and informed by natural landscapes, colours and textures. This workshop will provide you with everything you need to know to create a beautiful piece of woven wall art on a frame loom.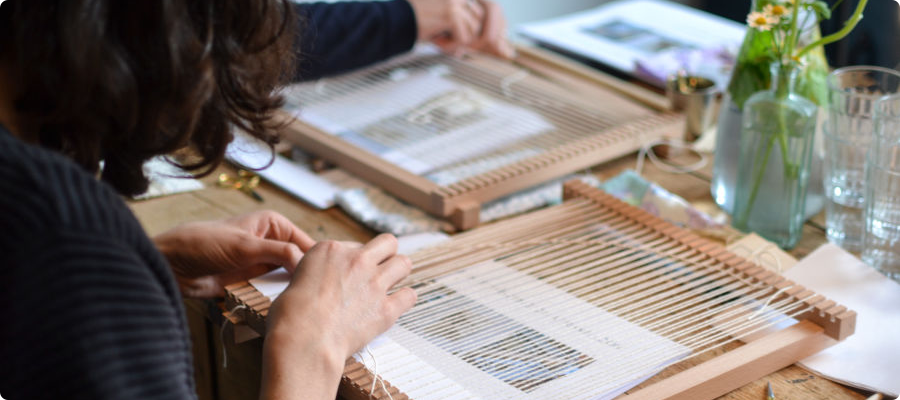 Reserve your place on one of her workshops:
Saturday 25th August 12.00pm-1.30pm
Saturday 25th August 1.30pm-3.00pm
Sunday 26th August 12.00pm-1.30pm
Sunday 26th August 1.30pm-3.00pm
Indiskoven Prints
This watercolour painting class is taught by Elizabeth, who specialises in vibrant boho floral prints. This watercolor class is taught in a very friendly and relaxed environment and welcomes anyone who is curious to learn how to use the wonderful art form of watercolour painting. All materials will be provided, so just come as you are to enjoy learning a brand new skill. There is a maximum of up to six people per class in order that Elizabeth can spend enough time focusing on each individual.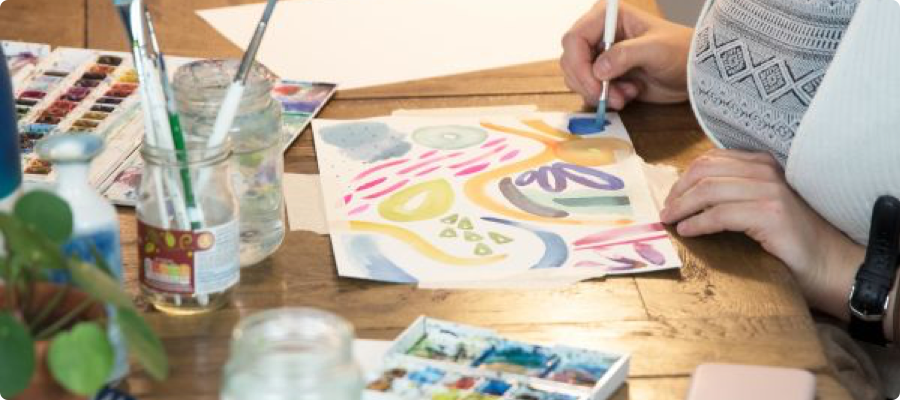 Book yourself on the Introduction to Watercolour Class at Make More
Paperwilds
Freya from Paperwilds will be doing paper-marbling demonstrations throughout the festival in the Obby pop up, but she'll also be teaching bookbinding. In her classes, you'll be using leather to make this delicately sewn book into a durable object that will last a lifetime of being flung into a handbag or a suitcase (even longer if you keep it on one of those fancy shelves!). Built to be battered, this notebook is meant for USE. Freya is an advocate of the nearly extinct art of paper-marbling and is one of only two paper-marbling.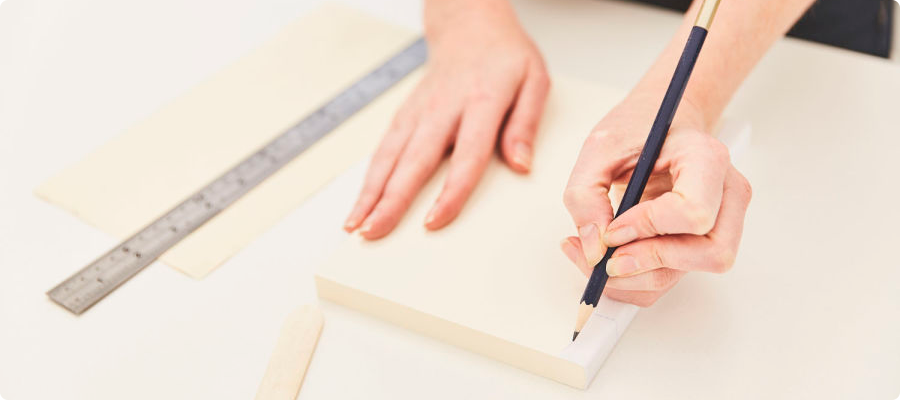 Book onto bookbinding with Freya
Friday 24th August, 5.30pm-7.00pm
J&J Workshops
Jodie and Jordanne from J&J workshops will be teaching a jewellery stamping workshop. You'll be able to personalise your very own tiny aluminium disk with your own message, decoration or pattern. J&J Workshops is made up of two extraordinarily talented jewelers, who pass on their skills as a team to others. This class is an introduction to one of their normal day jewellery workshops. You'll be amazed at what you manage to create with them!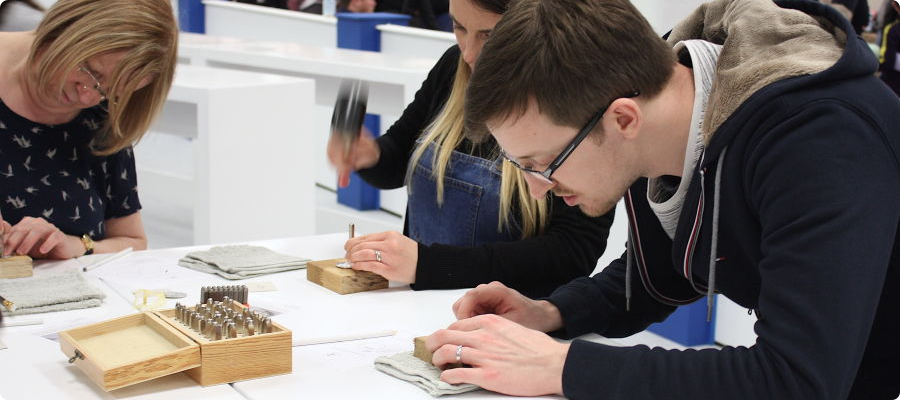 Book onto one of their workshops