Salsa classes are a fantastic way to loosen up. They are a fabulous way to lose weight, connect with other people, meet even more people and of course learn how to be in touch with your body and make it mooooove. If you've already got your heart set on salsa out of all the dance classes, then we've selected the best salsa classes in London for you to sift through. These classes are all tried and tested, some have been running classes for over 25 years and other's have won various awards. Either way, this lot are the best of a fantastic bunch and are the perfect choice for you to get to know Latin dance and salsa.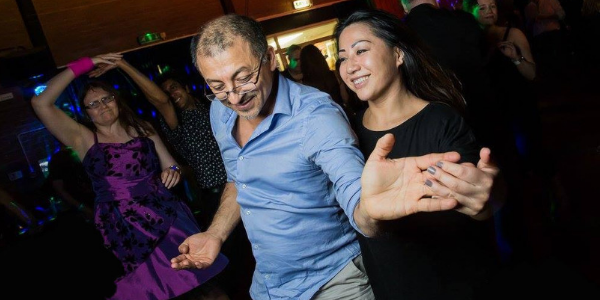 Salsateca Dane School Salsa Classes
Salsateca Dance School is celebrating it's 25th anniversary this year, after many years remaining as one of London's most popular salsa and Latin dance schools with venues all over London. Their enormous team of international dancers will inspire you with enthusiasm and passion for the true Latin American sound and dance moves. Their team includes dancers with experience and influence from across the world including Colombia, Cuba, Venezuela, Panama Spain, Italy, and New York. Barbara, a customer from Salsateca said 'Really great to see a woman teach so that guys truly understand how women should be lead. She was sharp, knowledgeable and hilarious. I felt really great during and after the class. Definitely coming back!'
Find out more about their salsa dance classes
Caramelo Latin Dance School
Caramelo Latin Dance will find only the highest quality tuition in salsa and other Latin dances. They teach salsa in 4-week Latin dance courses that are consistent and immersive, meaning you will see a marked progression in your dancing irrespective of your level. They also have Intensive 1 day courses, which have already helped hundreds of Salsa and Bachata dancers to kick-start their dancing journeys and get the confidence to hit the dance floor with style. Caramelo dance school has a brilliant atmosphere, with loads of confident, funny and passionate teachers. This is a great place for you to start your love affair with salsa.
Find more information on Caramelo Latin Dance School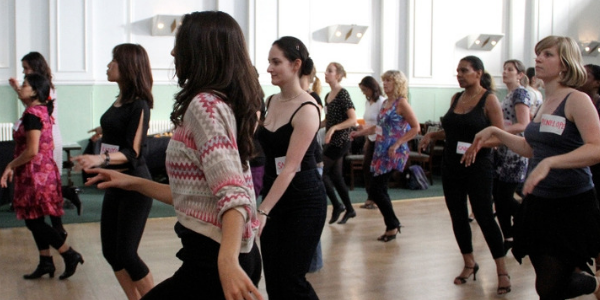 Incognito Dance Company
This dance school in west London offers a huge range of workshops perfect for everyone who wants to learn to dance or improve on their existing skills. Incognito Dance Company was established in 1999 and since it opened it's doors opened has attracted the most experienced and qualified instructors and performers. These guys are award winners, having won the UK's Premier Salsa Teachers award in both 2008 and 2009.
Find out a little more about this dance school
Salsa Classes at City Academy
These classes are partner rotating and social, meaning you meet loads of new people at each class. They have classes to suit every level of salsa lover, starting with taster classes, before moving up in levels through to advanced. City Academy holds their classes in some pretty fantastic locations, one of them being the beautiful dance theatre, Sadler's Wells. Their salsa classes have various different incredibly talented teachers, and you'll be surrounded by people who are there to learn how to dance. These classes are fail-safe when it comes to salsa.